Panelists Discuss Similarities Between Roosevelt and Obama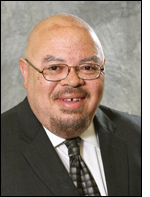 Over the past year, Professor Craig Jackson of Texas Southern University's Thurgood Marshall School of Law has brought together several top scholars to discuss similarities between the judicial and economic climates faced by Presidents Franklin Roosevelt and Barack Obama at two forums, one occurring last summer and the second set for this January.
The first forum was held at the Southeastern Association of Law Schools last summer.  On that panel, entitled FDR and the New Deal: Are There Lessons for the Obama Administration and Its Critics,were Mark Tushnet from Harvard, Louise Weinberg from Texas, Jamal Greene from Columbia, Charlton Copeland from Miami, and former TMSL professor Laura Cisneros who is currently at Golden Gate University School of Law.  Professor Jackson served as moderator.  The panel was well received at the conference. 
Prior to the conference, the panel assembled by Professor Jackson was asked by the Journal of Constitutional Law at the University of Pennsylvania to submit the papers for publication with their journal for their annual symposium edition and conference. He has been working with the staff at the JCL to put together an excellent conference.  The conference, set for January 20, 2012 in Philadelphia Pennsylvania at the University of Pennsylvania Law School Campus is titled:   FDR and Obama: Are there Constitutional Law Lessons from the New Deal for the Obama Administration?
In addition to the above mentioned scholars, the conference will feature the participation of top constitutional law scholars and new and upcoming academics including Randy Barnett of Georgetown, Ray Diamond of Louisiana State University, David Bernstein of George Mason, and Elizabeth Weeks of the University Of Georgia School Of Law.