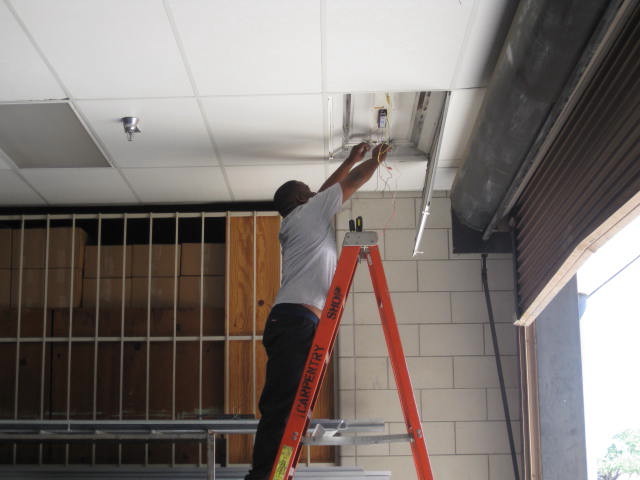 Texas Southern University Maintenance Division
Mission Statement
The mission of the Maintenance Division component of Facilities is to be the premier provider for the University's Facilities and Utilities Systems Operations. This unit will support and expand the efforts of the Facilities Department in the continued pursuit of excellence set forth by the goals and vision plan for the University. Commitment, expediency and respect will be the benchmarks of the group's mission to accomplish the premier status which will be our measure for success.
Maintenance Division
Central Plant Building
Phone: 713- 313-6777
Fax: 713-313-7964
Maintenance Division

| Name | Title | Phone Number | Email Address |
| --- | --- | --- | --- |
| Sydney Granger | Facilities Specialist | (713)313-1802 | grangersk@tsu.edu |
| Tiffany Johnson | Facilities Specialist | (713)313-4215 | johnson_tj@tsu.edu |
| Damon Steward | Facilities Specialist | (713)313-7375 | stewarddc@tsu.edu |
The Maintenance Division:
Maintenance
Building Automation Technicians
Alicia Prince - Shields
Shamoka McAllister
Building Engineers
Kelvin Kerl - Supervisor
John Ben
Westly Crooms
Lonnell Johnson
Mario Martinez
Robert Perkins
Chris Plummer
Eric Smith
Locksmiths
Lee Dunn - Supervisor
Ulysses January
Maintenance Construction & Crafts
Nelson Plummer - Supervisor
Construction Technicians
Melvin Allen
Anwoi Burrell
Pedro Chavez
Reginald Morant
Nixon Richard
Andres Salgado
Damien Stout
Dwight Waldrup
Electrical & Building Maintenance
Rick Fontenot - Supervisor
Marvin Huff
Fredrick Jackson
William Jackson
Roy Williams
Derek Grant
Complete a Work Request
The Maintenance Division at Texas Southern University is responsible for providing daily operating services to the University and making sure facilities are maintained in an orderly and efficient manner.
For air conditioning or heat related issue, please call extension 6777. All other concerns should be directed to customer service at extension 7090 or by fax at 713-313-7091.