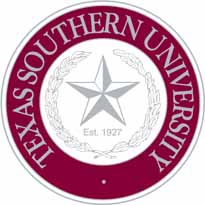 Thank you for your interest in producing Texas Southern University licensed product. At Texas Southern, we are building a whole new experience. We work with licensees who provide superior quality licensed products.
The Office of General Counsel works to protect and promote the use of Texas Southern University's name and logos and to ensure that the public can properly identify and associate the logos with officially licensed products bearing the institutions' marks.
Texas Southern University has achieved a reputation as a premiere institution of higher education. Reputation is specific to the name of Texas Southern University and is represented by the seal, trademarks, logos, and service marks used by the University. The University's trademarks are registered with the U.S. Office of Patent and Trademarks and the state of Texas. These marks are the exclusive property of The Board of Regents.
A license is required for products featuring Texas Southern University's Trademarks through the Office of General Counsel and Learfield Licensing Partners. University entities must also use a licensed vendor to produce licensed merchandise. Annual royalty income is used to support the mission of Texas Southern University.
THREE PURPOSES OF THE LICENSING AND TRADEMARKS PROGRAM
The three purposes of the University's licensing and trademarks program are to:
Protect the University's indicia,
Promote the University, and to
Generate funds which are used for general University endeavors including scholarships, construction projects, Athletic programs and various other needs. 
Any manufacturer wishing to produce products bearing the marks of Texas Southern University can become licensed by downloading an application at https://clc.com/home/get-licensed/ or contacting Office of General Counsel, Kedric Patterson - at (713) 313-1325 or Kedric.patterson@tsu.edu.