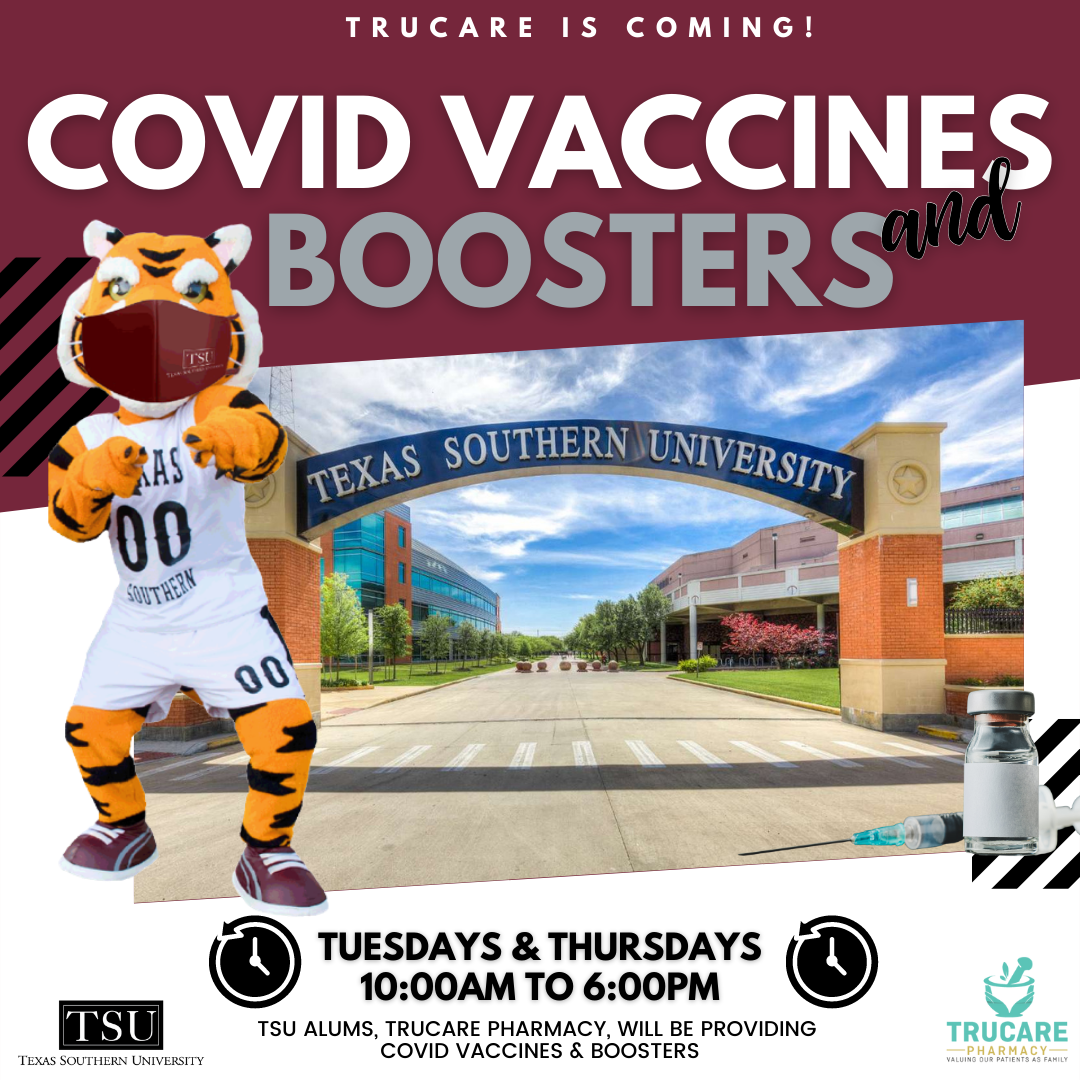 COVID Vaccine Information
The COVID Prevention Center will continue to provide rigorous vaccination programs. Booster dosages are encouraged and our commitment to providing vaccination opportunities throughout the Spring semester will remain. Ensuring that the overwhelming percentage of our community's population is vaccinated will greatly reduce the risk of the virus/s spread on our campus. 
TSU Offers COVID Vaccines and Boosters
TruCare Pharmacy, owned by TSU alum, Dr. Shalondria Simpson, is offering COVID vaccines and boosters to the TSU Community.
From 10:00am to 6:00pm in Nabrit Science Center room 150 the following services are available:
Pfizer, Moderna and Johnson & Johnson vaccines and boosters
Flu and shingles vaccines
Monoclonal Antibody Treatment (by appointment)
For questions regarding vaccination clinic hours on campus, please contact the COVID Hotline at (713) 313-5099.
For questions regarding vaccines or monoclonal antibody treatment, please contact TruCare at (346) 980-5828.
Vaccine FAQs