September 14th Update
Tiger Family:
As part of our efforts to keep our campus safe during Phase 2 of our Return to TigerLand, the following buildings will offer temperature screenings beginning at 8 a.m. daily this week:
Barbara Jordan-Mickey Leland School of Public Affairs Building, Jesse H. Jones School of Business Building, Thurgood Marshall School of Law, Roderick R. Paige Education Building, Spurgeon E. Gray Hall, College of Pharmacy, L.H.O. Spearman Technology Building, Martin Luther King Humanities Center, Thornton M. Fairchild Hall Science Building, Everett Owens Bell Hall, Rollings-Stewart Music Center, Samuel Milton Nabrit Science Building, Health & Physical Education Arena, Ernest S. Sterling Student Life Center, Mack H. Hannah Hall, General Services Building, Library Learning Center, Earl Carl Institute C.S., Lane Home Economics Center.
As a reminder, facial coverings and temperature checks are required to enter campus buildings. Upon completion of temperature checks by TSU DPS, wristbands will be issued and will be used for access to other campus buildings throughout the day. Additional screenings will not be needed on same day with visible wristband. Please continue to monitor campus media and the LiveSafe mobile app for the latest information. Remember to show that Tigers Care by following all social distancing guidelines while we have a limited number of students, faculty and staff on campus
July 29th Update
Tiger Family,
We are always mindful at Texas Southern University of our unique position in the community both geographically and educationally and our privilege to serve students of color in an urban environment. The proximity of our campus to Downtown Houston, the Texas Medical Center and all points in Third Ward provides an array of opportunities for experiential learning and exposure. The valued relationship with our partners in the Bayou City has brought great benefit to the University.
In keeping with recent guidelines established by the City of Houston and Harris County, Texas Southern University will join our neighbors to do what we can to stop the spread of COVID-19. We recognize our community is disproportionately affected by the pandemic. Out of an abundance of caution, we have decided that classes for Fall 2020 will begin on August 19th in an online format (August 10th for TMSL and PharmD programs). This format, regardless of class selection and schedule, will continue until September 14th.
Please check in with our learning management system Blackboard for the latest information. Students who will be living in campus housing will now move in the week of September 7th. Contact Residential Life and Housing for more detailed information and appointment dates. For employees, Phase 2 of the Return to TigerLand plan will also begin the week of September 7th. Faculty and staff who have been designated essential in their units will return in a variety of scenarios during that week. Check in with your supervisor for your specific schedule and arrival date.
We'd like to thank our critical workers who have already been serving on campus during Phase 1. They will continue in that valued capacity. All employees are asked to be prepared to return safely at any point for operational needs to serve our students. Please note that we remain in a fluid situation due to the nature of the pandemic and these details are subject to change.
Stay tuned to campus social media channels, email and tsu.edu for the latest information along with updates from your area leader. The University will continue to stay open and operational to serve our students. We ask that you join us in exercising flexibility and showing that Tigers Care by being patient as we navigate these evolving and unprecedented times for the TSU community and our country. Thank you in advance for showing that Tigers Care!
April 24th Update
TSU Spring 2020 Graduates:
The entire TSU community has been impacted by the coronavirus pandemic that has disrupted our Spring semester. After careful deliberation, University leadership made the difficult decision to postpone the Spring 2020 Commencement ceremony scheduled for May 9. We understand the importance of Commencement - and how much it means to you and your family. Your years of academic hard work and personal sacrifice have not gone unnoticed.
April 1st Update
Following yesterday's extension of the "Stay Home, Work Safe" order by Harris County Judge Lina Hidalgo and Houston Mayor Sylvester Turner until April 30, 2020, Texas Southern University's campus will remain closed, with the exception of critical staff.
Faculty and staff will continue to work remotely from home under the direction of their supervisor until at least April 30. TSU classes were transitioned to online instruction as of March 23 and will continue through the end of the Spring semester.
We encourage the entire TSU family to follow city, county, state and national directives during this time. Likewise, please adhere to CDC and other health agency guidelines to best combat the coronavirus and reduce the spread of COVID-19. Many of these guidelines, as well as TSU-specific information related to COVID-19 can be found here. For the complete guidance order from Harris County, please visit https://www.readyharris.org/Stay-Safe
Stay safe . . . Go Tigers!
March 30th Update
In response to the growing challenges and obstacles students have been dealing with as a result of the COVID-19 pandemic, Texas Southern University will implement a temporary grading option for graduate and undergraduate programs (excluding the Law School and Professional Pharmacy Program) for the Spring 2020 semester. This option allows students more flexibility given our emergency state and provides options that prevent student GPAs from being negatively impacted due to circumstances beyond their control.
Feedback was received from various members of the TSU community, including academic deans, Faculty Senate, student leaders, and TSU Interim President Ken Huewitt. All shared the common goal of doing what was fair and in the best interest of students and the university. Provided with these common goals, an interim plan was devised that consists of allowing students to receive either their regular letter grade (A, A-, B+, B, B-, C+, C, C-, D+, D, D-, F) or opt into a Pass/No Pass (P/NP) grading system (as explained in the attached FAQ sheet) by April 30, 2020. In addition, the deadline date for students to drop one or more classes has been extended to April 30, 2020 (also found in the FAQ).
We appreciate the support received from the TSU community during this challenging time. As most institutions across the country have now moved online, and many institutions throughout Texas have started adopting similar grading models, we all stand unified in working to provide what is in the best interest of our students. Additional guidance on how to opt-in to P/NP within MyTSU will be provided within the next week.
For additional information regarding the P/NP grading policy, please review the attached FAQ sheet.
Additional information will be shared as we implement this model. More information about TSU and the coronavirus, including FAQs and links to important resources, can be found on the TSU coronavirus webpage.
In summary:
Students have the option to receive their regular letter grade.
Students have the "option" to opt into the P/NP grade system for individual courses.
Students have until April 30 to drop a course.
P/NP is not calculated in the grade point average (GPA).
Students have until April 30 to select the P/NP option. If an option is not selected, they will receive their regular grade earned in the course. Students may pick and choose which class they would like to receive the P/NP grade in.
We encourage each and every one of you to stay safe and to stay the course! We will get through this together! We are TSU STRONG!!
As always…Go Tigers!
March 23rd Update
TSU Family:
Earlier today, we learned that a member of the Texas Southern University community has been diagnosed with COVID-19, the first confirmed case within our university community.
The staff member is symptomatic and is currently hospitalized receiving treatment. Please keep this individual and all the others battling the virus across the nation and worldwide in your thoughts. We wish them a speedy recovery.
TSU is working closely with city and county public health officials to reach out to any students, faculty or staff, as well as others, who may have come into contact with the individual. In accordance with CDC guidelines, these individuals will be placed under a mandatory self-quarantine to monitor for COVID-19 symptoms.
In order to be compliant with the latest COVID-19 guidelines, we are asking our faculty and staff to not report to campus unless you have received approval from your supervisor. Instead, we are asking that employees stay at home and work remotely, based on direction from your supervisor. Only critical business and educational operations will continue on the campus.
Those employees and members of the university community who are on campus are advised to practice social distancing and monitor their health according to guidelines provided by the CDC and Harris County Public Health. The top priority at TSU is the health and safety of our faculty, staff and students.
We are closely monitoring the COVID-19 situation and taking all appropriate precautions to safeguard the well-being of our community. This includes following the guidance of the CDC, as well as state, county and city health departments, which, as you know, changes as the situation develops.
It is important for the TSU community to remain calm and continue to practice social distancing, hand washing, self-quarantining if symptomatic, and other protocols that will limit the spread of COVID-19.
We know that our faculty and staff are working hard – and most of them remotely – to keep TSU operational throughout this unprecedented situation. Likewise, our students are now working remotely via online instruction to complete their semester. We appreciate your flexibility, understanding and patience as we work together to get through this. Indeed, we work better together.
As always…GO TIGERS!
March 18th Update
TSU Community:

The situation faced by our nation is unprecedented with the rising spread of the COVID-19 coronavirus. To best support our students and to protect the health of our campus environment, the University must be proactive and implement measures consistent with the directives and guidance from federal, state and local government and public health officials. Although there have been no confirmed cases of COVID-19 on campus, this fact does not preclude us from taking action now.
Texas Southern University is announcing the following decisions:
In an effort to minimize contact that could spread the COVID-19 virus on our campus, we are extending online instruction for the remainder of the Spring 2020 semester. No decision has been made yet regarding the summer semesters.
We are mandating that all residential students now away for Spring Break not return to campus. Given the State's executive order pertaining to gathering places, recreation centers, eateries, entertainment, etc., it has become evident that this is the best action to take to enhance the safety of our students. Students should check their student email for detailed instructions from Residence Life & Housing regarding how to go about the collection of your belongings from your room.
Students who are now staying on campus should begin making arrangements with their families/guardians to move out of the residence halls by no later than Saturday, March 28, and return home for the remainder of the semester. Students who are facing special circumstances can put in a request to Residence Life & Housing to have their situations evaluated. These requests will be handled on a case-by-case basis.
We are canceling the Spring 2020 Commencement ceremony. All Spring graduates will be allowed to walk at a future Commencement ceremony, and we will provide additional details at a later date.
All handling of refunds will be addressed in a future communication.
Essential university services will continue, as TSU is NOT closing. We will continue to offer services and support for our students and university community - all while adhering to proper guidelines and protocols. The TSU Library Learning Center (LLC) will be open for those who may need computer and WiFi access. The LLC will follow 'social distancing' guidelines with regard to computer stations, study areas and other spaces.
Important Online Instruction
Information Regarding the transition to online instruction, here are some important pieces of information:
Between now and March 23, it is vital that you make sure you can log on to the Blackboard platform. Your MyTSU sign on is the same for Blackboard (Username: Student Email Address; Password: Your Email Password)
You should view the following two YouTube links that provide information for the transition to online courses via Blackboard:
Please know that these are not easy decisions to make, but we feel they give us the best opportunity to complete the semester, allowing our students to earn the academic credits they deserve, while keeping campus safety as our top priority. With your help, patience and understanding, we will get through this together.
Finally, as you know, this is a fluid situation. We pledge to keep you informed as new information becomes available and new decisions need to be made.
As always...GO TIGERS!
March 17th Update

March 13th Update
Texas Southern University will suspend all classes Friday, March 13 and Saturday March 14th due to expanded concerns related to coronavirus. All essential personnel are expected to report to work. TSU will be on Spring Break from March 16-22, and will resume with online instruction on March 23.
Be safe Tigers!
March 12th Update
As Spring Break approaches, I want to provide you with an update regarding the coronavirus as it pertains to the TSU community. While it is important to note that, to date, there have been no confirmed cases of COVID-19 at TSU, we understand the concerns that everyone has. I can assure you that TSU is committed to the safety and well-being of our campus community. With the recent evidence of community spread in the Houston region, as well as the recent decision by the City of Houston to cancel its major events for the remainder of this month, it is more important than ever that we pay attention to local, state and national alerts, as well as the information provided here.
TSU is in contact with both the city and county with regard to the ongoing developments. As Mayor Turner indicated in his remarks, now is not a time to panic or cause unnecessary alarm. Rather, it is a time to stay diligent and aware, and to follow all precautions related to the situation. As such, TSU is making the following announcements:
For the remainder of this week, we are operating on a normal schedule.
Online Instruction
Following Spring Break (March 16-22), classes will resume remotely (online or alternative format) beginning Monday, March 23, until further notice. Please check TSU email for course information or further guidance about remote instruction. During this time, our campus will remain open and all offices and services will continue to operate. Faculty and staff are expected to come to work. Students are encouraged to stay at home. However, University housing and dining services will be open for student residents who need it.
Spring Break Travel Considerations
We know that Spring Break is a time when many TSU students, faculty and staff travel away from Houston. Due to the coronavirus outbreak, there are certain risks you should consider before traveling. First, we advise you to reconsider any unnecessary travel – especially if it involves international travel – or travel to areas or events that have a high density of people, or a high number of confirmed COVID-19 cases. The Center for Disease Control maintains a list of countries in this regard: https://wwwnc.cdc.gov/travel/notices/.
If you are traveling to a country identified by the CDC with a Level 3 Travel Health Notice (currently Italy, China, South Korea, Iran and Venezuela), depending on your travel history, you will be asked to stay home in self-quarantine for a period of 14 days from the time you left an area with widespread or ongoing community spread. To help the university best assess potential exposure and risks to our campus community, we are asking any student, faculty or staff member who is traveling internationally during Spring Break to let us know in advance. We will send you a link to the form later today.
Click on the graphic below for additional CDC travel guidelines relating to COVID-19:
TSU-Sponsored Travel
Effective immediately, TSU has cancelled all university-sponsored foreign travel, including any international study abroad trips through at least the end of summer 2020. If you are registered for a study abroad trip, please contact your faculty advisor as soon as possible for more details. This travel restriction also applies to any faculty or staff member who may be traveling on a university-sponsored trip.
Campus Cleaning
During the week of Spring Break, our custodial staff will conduct a thorough cleaning of the campus, including all highly-touched surfaces, including restrooms, classrooms, and other high-traffic areas.
TSU Upcoming Events
TSU is postponing until further notice all large on-campus events through Saturday, April 4. This includes TSU Relays, Convocation, Preview Weekend, Comm Week, SpringFest and Research Week. All SWAC athletic events are still scheduled with a 'no fan' policy. The Office of Event Services will implement a Special Event Restriction in an effort to protect the university from additional levels of exposure. Effective immediately, Event Services will not enter into any new arrangements/contracts and/or partnerships for external entities as a precautionary measure during this time.
Most important, if you feel that you have potentially been exposed to the coronavirus, or if you are experiencing any of its symptoms, please contact your physician immediately, or contact TSU Health Services at 713.313.7173. There is a list of actions to take if you do exhibit symptoms of COVID-19 or other similar viruses. Nothing is more important than your safety and security, and I pledge to continue to make this our top priority.
Finally, we urge you to remain calm. Working together in true Tiger fashion, we will get through this. Be safe and smart throughout your Spring Break!
As always, GO TIGERS!
March 9th Update
As we learn more about the Coronavirus (COVID-19) and its transmission, including the recent news that multiple cases have been confirmed in the Houston region, I feel it is important to share updates with the TSU community – in hopes that this will decrease the likelihood of its spread.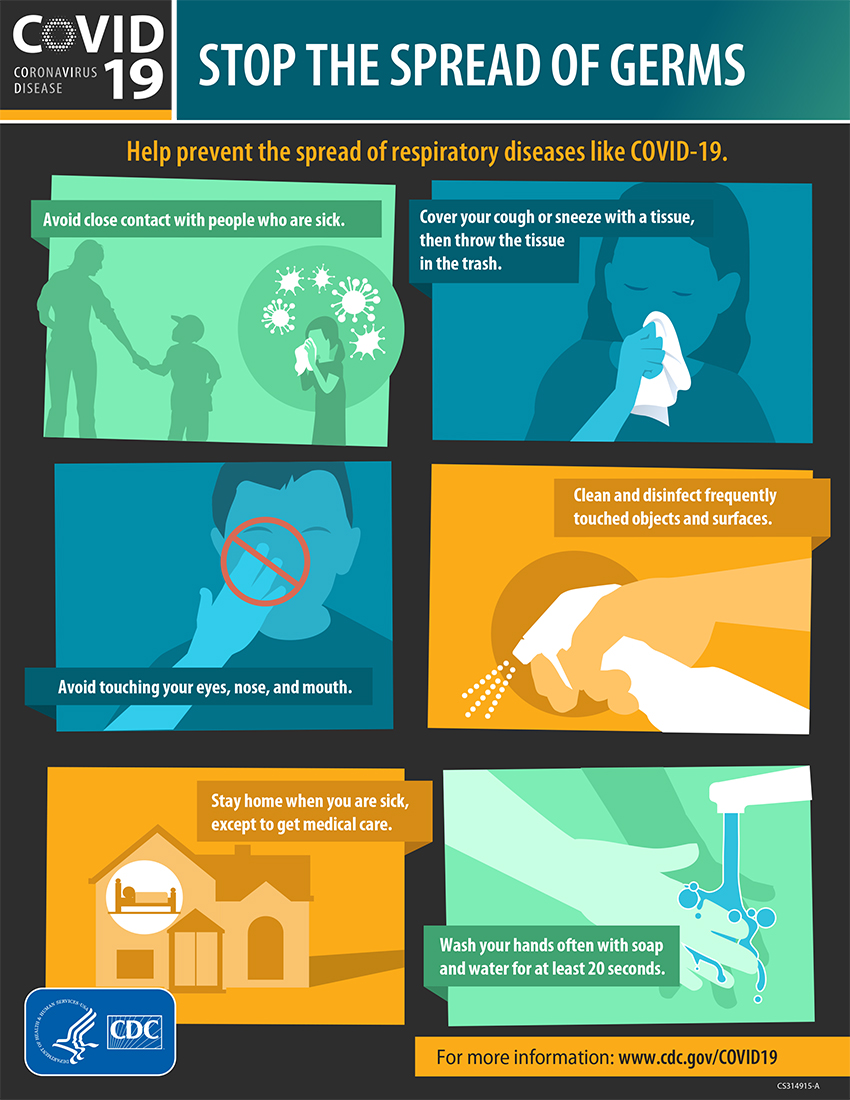 It is important to note that there have been no cases of COVID-19 among TSU faculty, staff or students, and no known direct exposure within the TSU community to anyone with confirmed Coronavirus. Additionally, all current cases in the Houston area are travel related; there have been no cases of community spread COVID-19 for our area. Nevertheless, the university is taking all necessary precautions and working closely with Harris County Public Health to ensure the campus is safe and well informed.
You may be aware that Rice University, which does have a faculty member who contracted COVID-19, cancelled classes for this week. At this time, we do not feel this action is necessary at TSU. Please rest assured that we are prepared to take whatever action(s) necessary to keep our community safe. That said, there are things that you can do to minimize your risk of exposure. We are asking that all members of our community take suggested steps to ensure that we all stay as healthy as possible. This includes:
Avoid close contact with people who are sick.
Avoid touching your eyes, nose, and mouth.
Stay home when you are sick.
Cover your cough or sneeze with a tissue, then throw the tissue in the trash.
Clean/disinfect frequently touched objects and surfaces using a regular household cleaning spray or wipe.
Follow CDC's recommendations for using a facemask:

CDC does not recommend that people who are well wear a facemask to protect themselves from respiratory diseases, including COVID-19.
Facemasks should be used by people who show symptoms of COVID-19 to help prevent the spread of the disease to others.

Wash your hands often with soap and water for at least 20 seconds, especially after going to the bathroom; before eating; and after blowing your nose, coughing, or sneezing.

If soap and water are not readily available, use an alcohol-based hand sanitizer with at least 60% alcohol. Always wash hands with soap and water if hands are visibly dirty.
How is TSU responding to this health threat? Our Health Services department, along with key administrators, continue to monitor all CDC and local health agency recommendations for facilities cleaning. Our custodial staff is regularly cleaning highly-touched surfaces across the campus, including restrooms, classrooms, and other high-traffic areas, as well as making hand sanitizer more readily available throughout the campus
If you feel that you have potentially been exposed, or if you are experiencing symptoms, please contact your physician immediately, or contact TSU Health Services at 713.313.7173. There is a list of actions to take if you do exhibit symptoms of COVID-19 or other similar viruses.
Nothing is more important than your safety and security, and I pledge to continue to make this our priority.
As always, GO TIGERS
March 4th Update
While there are no confirmed cases of the Coronavirus (COVID-19) in the Houston area at this time, it is critical for our campus community to be aware of the general precautions to take - and to have a better understanding of the virus itself. We are providing specific information about COVID-19, including the potential risks, symptoms and transmission details, travel considerations, treatment and prevention.
We are also sharing what TSU Health Services is doing to keep our campus safe and informed. There is also a list of Center for Disease Control (CDC) recommended strategies that institutions such as TSU should consider for employees during this time of increased caution surrounding COVID-19.
If you have any questions about COVID-19, or if you have any concerns about exposure to the virus, please don't hesitate to contact TSU Health Services at 713.313.7173. You can also learn more about TSU's Health Services at http://students.tsu.edu/departments/health-services/.
Resources:
January 30th Update
China Travel Restriction Announcement
Effective immediately, and in adherence to U.S. Federal Government travel warnings, Texas Southern University is prohibiting all university travel to Wuhan, Hubei Province, China, and any non-essential travel to China outside of Hubei Province. This is a result of the outbreak of the novel Coronavirus, known as 2019-nCoV. Read More.