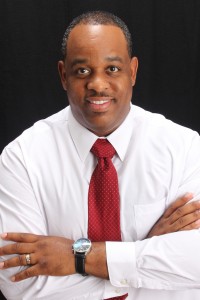 Howard Henderson, PhD, is the Founding Director of the Center for Justice Research and professor of justice administration in the Barbara Jordan-Mickey Leland School of Public Affairs. Dr. Henderson is currently evaluating the Bureau of Justice Assistance and Mental Health Collaboration Program funded project with the Harris County Mental Health Jail Diversion Program designed to implement and expand community-based services to individuals with behavioral health issues through information sharing between the criminal justice system and community service providers. He is also serving as the chair of the MacArthur Foundation funded Houston Racial/Ethnic Disparities Committee Data Workgroup who have been charged with identifying, addressing, and improving racial and ethnic disparities across the criminal justice system, and to enhance communication and engage the community. Howard is also leading a research team in a large scale evaluation of the Houston Police Department Body Camera Program.
Most recently, Dr. Henderson completed the National Science Foundation-funded project with the Baylor College of Medicine's Initiative on Neuroscience and Law that designed an iPAD risk assessment application that determined offender decision-making characteristics through a range of cognitive traits. He is a former member of the Texas Department of Criminal Justice Multidisciplinary Advisory Board overseeing the U.S. Department of Justice – U.S. Department of Labor's Prison Reentry Initiative. Dr. Henderson also was an instructor in the United States Department of State's International Law Enforcement Academy (ILEA). In previous work, he has examined the effect of perceived procedural justice and legitimacy on inmate behavior, predictive equity among risk assessment instruments, and a host of criminal justice programs
Dr. Henderson received his BS in criminal justice administration from Middle Tennessee State University, his masters of criminal justice from Tennessee State University, and his PhD in Criminal Justice from Sam Houston State University.