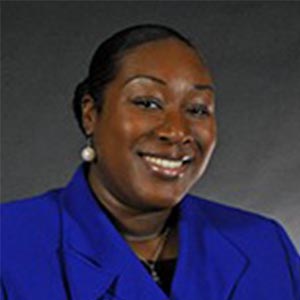 Dr. Jasmine Drake is an Assistant Professor and laboratory coordinator of the Forensic Science Learning Laboratory in the Barbara Jordan- Mickey Leland School of Public Affairs Administration of Justice Department at Texas Southern University in Houston, Tx. Dr. Drake is a native of Baton Rouge, LA and obtained her Bachelors of Science Degree from Southern University. She later obtained her Doctorate in Chemistry from Louisiana State University in Baton Rouge, LA. Upon the completion of her graduate studies, Dr. Drake received a prestigious postdoctoral fellowship from the National Research Council (NRC) to work for over 3 years at the National Institute of Standards and Technology (NIST) Center for neutron research in Gaithersburg, MD, where she investigated the synthesis and characterization of novel intermetallic solid state materials using neutron diffraction and scattering techniques.
Upon completion of her postdoctoral fellowship, Dr. Drake worked as a forensic chemist for the Drug Enforcement Administration (DEA) South Central Laboratory in Dallas, TX, where her primary professional responsibilities included controlled substance identification and qualitative and quantitative analysis of evidence submitted by local, state, and federal law enforcement officials. She also assisted with clandestine laboratory operations, intelligence/ undercover operations involving diversion and trafficking of controlled substances, and testified in court when called upon.
In addition to Dr. Drake's experience as a forensic chemist, she has also taught Chemistry and Forensic Science at the High School and University levels. Prior to joining TSU, she worked as an assistant professor in the Department of Forensic Science at Sam Houston State University in Huntsville, Tx. With over 6 years of experience as a forensic chemist, Dr. Drake's primary research interests at TSU involve creating and implementing innovative methods for the rapid determination and screening of controlled substances using instrumentation, such as ion mobility spectrometry and GC-MS, to support law enforcement efforts in the field. She has numerous publications in peer-reviewed journals and has presented at several national and international scientific meetings, as well as an invited speaker at various symposiums. She is also very passionate about introducing science and in particular, forensic science, to the youth, K-12 educators, and law enforcement officials through the various hands-on forensic science workshops and training opportunities she has organized and conducted.
Areas of Specialization:
Forensic Science, Crime Scene Investigation, Controlled Substance Analysis, Clandestine Laboratories, Field-testing, Designer Drugs, Analytical Chemistry, Quantitative Analysis, Solid-State Chemistry, X-ray Diffraction and Crystallography