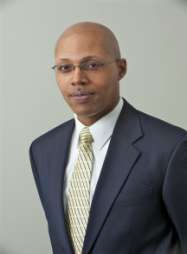 Jeffrey S. Lowe is an Associate Professor of Urban Planning and Environmental Policy in the Barbara Jordan-Mickey Leland School of Public Affairs at Texas Southern University. He received his Ph.D. in Urban Planning and Policy Development from Rutgers, The State University of New Jersey; a Master of City and Regional Planning from Morgan State University and a Bachelor of Business Administration from Howard University. Professor Lowe has held previous faculty positions at Columbia University, University of Memphis, Florida State University and Jackson State University, respectively. Also, he has worked as a consultant and researcher, and provided national leadership in the planning profession having served as chairperson of the Planning and the Black Community Division of the American Planning Association. Currently, Professor Lowe is Co-Chair of the Planners of Color Interest Group of the Association of Collegiate Schools of Planning.
Professor Lowe's research interests focus on social justice and racial equity outcomes within the context of housing and community development planning processes and policies affecting lower-income.
communities of color. His scholarship, which includes several conference presentations, reports, book chapters, and referred journal articles, advances understanding grounded in space and place and offers lessons and policy recommendations for revitalization efforts post-Hurricane Katrina; community development corporations; university-community partnerships; and philanthropic involvement in local community development activities. Professor Lowe is the author of the book Rebuilding Communities the Public Trust Way: Community Foundation Assistance to CDCs, 1980-2000 (Lexington Press 2006). Other more recent publications include: "Policy versus Politics: Post-Katrina Lower Income Housing Restoration in Mississippi," Housing Policy Debate 22:1 (2012):57-73; and, "Missing New Orleans: Lessons from the CDC Sector on Abandonment and Reconstructing the Crescent City" (with Lisa K. Bates) in The City after Abandonment (University of Pennsylvania Press 2012) edited by Margaret Dewar and June Manning Thomas.
Areas of Specialization:
Housing and Community Development, Planning and Race, Political Economy of Community Development Organizations, Public Philanthropy, University-Community Partnerships.