Message from the Chair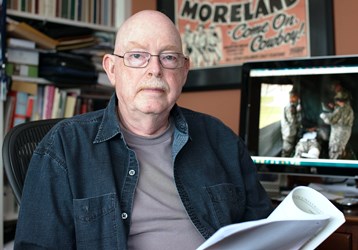 It is my great pleasure to welcome you to the Department of History, Geography, and General Studies at Texas Southern University. I hope you will take a moment to learn more about our faculty, courses, and degree programs.
Our faculty has earned numerous fellowships, grants, and awards from some of the most prestigious foundations and institutions, including the National Endowment for the Humanities, Fulbright Scholars Program, American Council of Learned Societies, and multiple recognitions from professional societies for individual achievement. Our faculty are also among the most published in the University and are very active in the professional organizations of their discipline. Our areas of specialization include U.S. history, African American history, African history, European history, Mexican American History, Texas History, Chinese history, and Women's History. We pride ourselves in our commitment to excellence in teaching, research, and service to the community. We offer a wide range of history courses in a variety of formats, including lecture, seminar, and online courses.
A degree in history provides excellent preparation for a number of exciting careers, including law, business, government, public service, education, journalism, and academic research. The study of history provides extraordinary training in essential skills including the collection and analysis of information, the ability to reading critically, writing effectively, use multiple physical and virtual resources collect information for the analysis and understanding of almost any issue. In addition, training in history prepares students for participation in a democratic society and to be leaders in the global twenty-first century.
A degree in General Studies provides students with a broad interdisciplinary program that can be tailored to the individual educational, career, and professional needs of each student.
Our department offers several degree programs designed to fit the needs of individual students. In History, we offer a minor, an undergraduate major leading to a Bachelor's degree, and a graduate program leading to a Master's degree. In Geography, we offer a minor. General Studies offers students a flexible, interdisciplinary program leading to a Bachelor's degree. In addition, we administer the programs leading to a minor in African Studies, American Studies, and Women's Studies.
Thank you for your time. I hope you might take a few more minutes to further explore this website to learn more about our department. Please feel free to contact me or other members of our department to help answer any questions you might have. We look forward to hearing from you.
Cordially,
Cary D. Wintz
Distinguished Professor of History and Interim Department Chair