Message from SOC Interim Journalism Chairperson Dr. Vera Walker-Hawkins
I am writing to encourage you to register for the upcoming Fall 2021 semester. Please know that you are eligible to register, and I will be calling you personally to see if I can facilitate your enrollment.
Learn More
.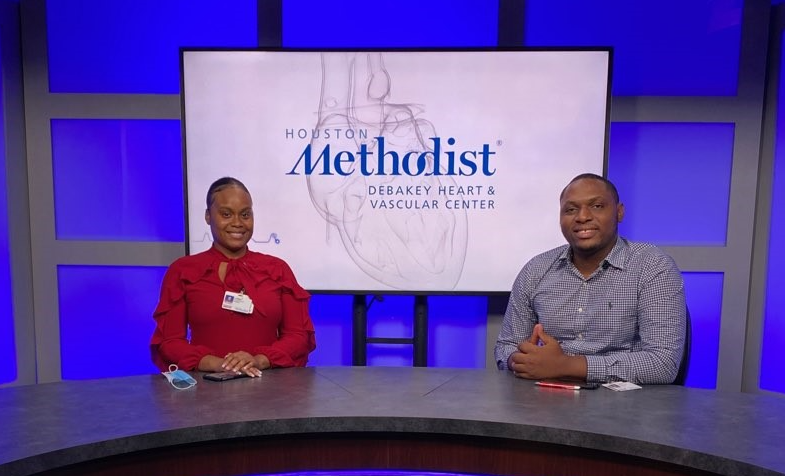 BEYOND THE CLASSROOM
Holmes and Williams Summer Internship at Houston Methodist
Radio TV & Film majors Roynisha Holmes and Teddy Williams are making the SOC proud at their summer internship, Houston Methodist DeBakey Institute for Cardiovascular Education & Training/Heart & Vascular Education & Training Center.
Read More
.
ALUMNI
SOC to Host Virtual Alumni Chapter Interest Meeting
The School of Communication will have a virtual alumni chapter interest meeting on Monday, July 19, 2021. Contact
Briyona Nixon
, School of Communication Senior Administrative Assistant at 713-313-7740 for more information.
SOC TEGNA Journalism and Production Boot Camp
The School of Communication in partnership with a grant funded by the TEGNA Foundation will host a Journalism and Media Production Boot Camp scheduled for October 8th, October 22nd, and October 29th.
Last day to drop/withdraw Summer II without grade of W
SOC Virtual Open House for Continuing Students
SOC Virtual Alumni Chapter Interest Meeting
Administrative Drop Summer II - Final purge for nonpayment
Summer II Final exams begin
Summer II 2021 Final exams end and Summer II 2021 semester ends
Last day for payments (or enrollment in payment plan) without a late payment fee
Fall 2021 Late Registration Ends Last day for 80% refund
Labor Day (campus closed)
Last day to drop Fall 2021 with 100% refund
Last day for Fall 2021 withdrawal with any refund
Last day to drop or withdraw (no refunds)
Thanksgiving Holiday (campus closed)
Thanksgiving Holiday (campus closed)
Fall 2021 Final exams begin
Fall 2021 Final exams end