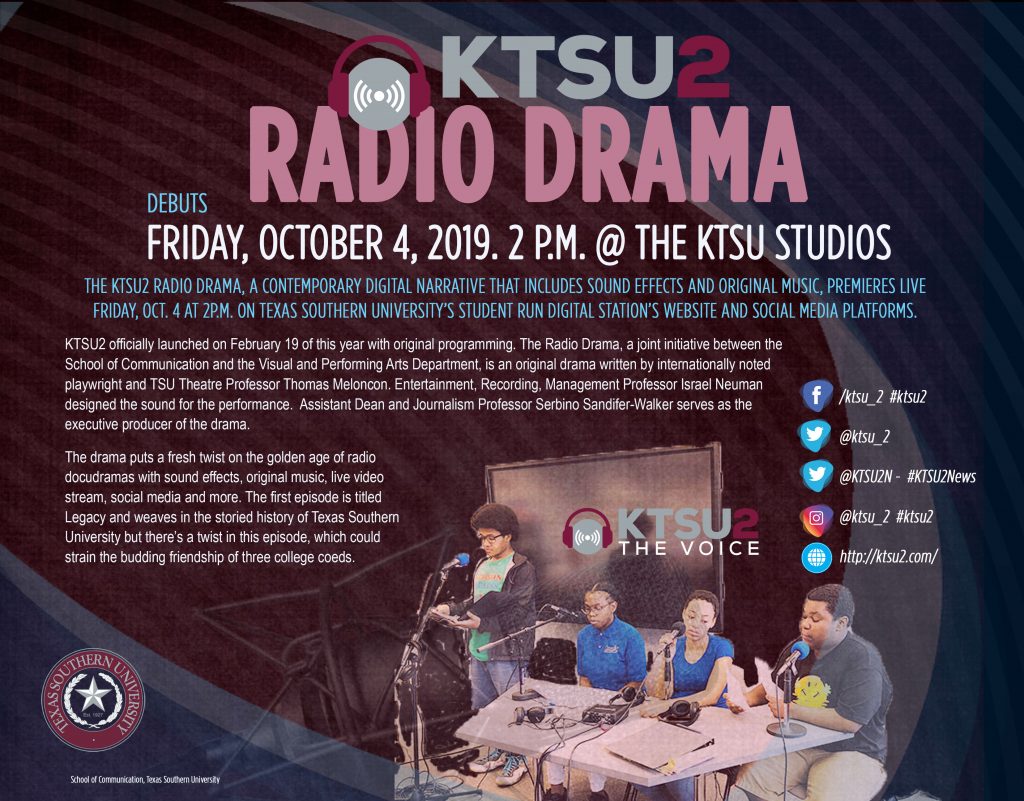 Please click the link here to listen:  https://bit.ly/ktsu2
he KTSU2 Radio Drama puts a fresh twist on the golden age of radio docudramas with sound effects, original music, live video stream, social media and more. The first episode is titled Legacy and weaves in the storied history of Texas Southern University, but there's a twist in this episode, which could strain the budding friendship of three college coeds.
KTSU2 is the School of Communication's student run digital radio station
https://bit.ly/ktsu2_
 . The station plays hip hop, R&B, news, sports, public affairs program and special programming like the Radio Drama.