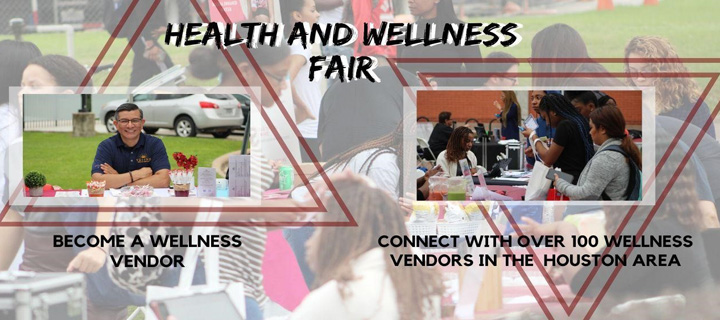 TSU's Health and Wellness Fair is an annual event that occurs in September at the university recreation center. Vendors from all over the state of Texas are in attendance to assist in educating students, faculty, and staff members on the importance of fitness and health. Past vendors have included well-known companies such as GNC, My Fit Foods, and the Harris Health Care System.
As active members of the community, local businesses are encouraged to participate as they are part of the foundation that helps makes this campus a success.
For more information on participating, contact Adebamike Adekunle at Adebamike.Adekunle@TSU.EDU or 713-313-6751.
SAVE THE DATE: SEPTEMBER 20, 2020!