A Collaborative Journey For Change.
Better Together to Change our Future. The partnership of Texas Southern University and Ellucian is focused on improving the university experience for students, faculty, and staff. RENEW 2022 will maximize the investments in critical technologies that support and accelerate student success, empower faculty and staff with knowledge, and implement the best practices in higher education.
"Coming together is a beginning. Keeping together is progress. Working together is success."
- Henry Ford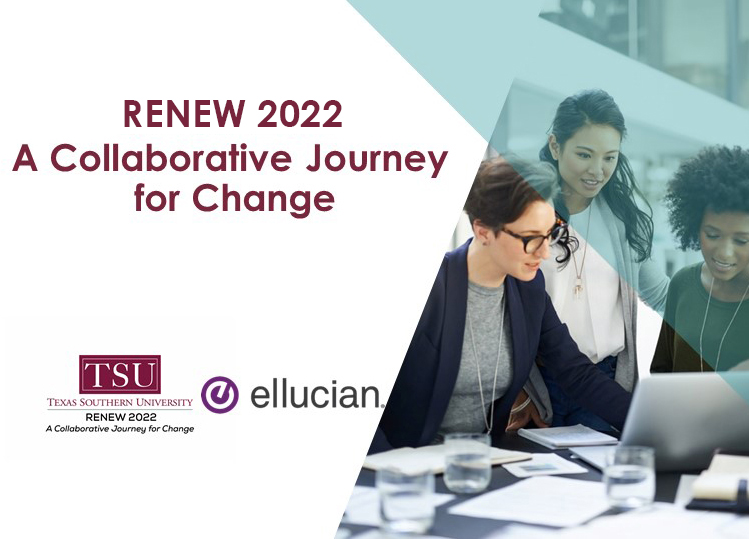 Recent Updates
RENEW 2022 The Journey In Spite Of..
Newsletter
---
RENEW 2022 - Detailed Status
Detailed status of projects is available through Ellucian's Project site on the Ellucian Customer Center. If you do not have an Ellucian Customer Center account, register by clicking the button below. This account also gains access to the Banner On-Demand Subscription Learning (ODSL).
If you already hold an Ellucian Customer Center account, choose the desired tile below: