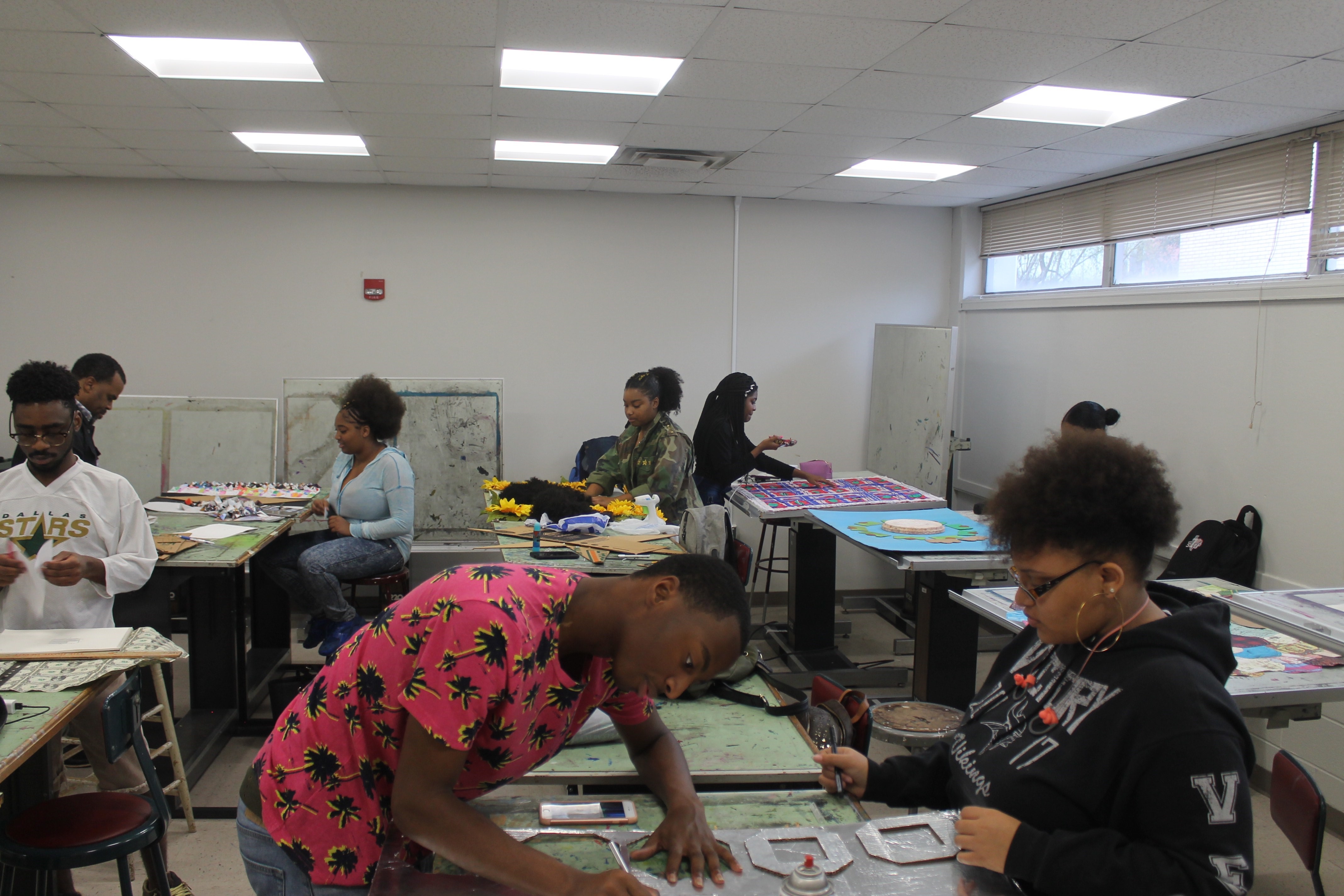 Undergraduate Major in Art Degree
The Art offers a B.A. in seven specialties or specializations including:
Art History
Ceramics
Design
Drawing
Painting
Printmaking
Sculpture
There is also an Art certification track and an Art minor track for non-art majors
Degree Requirements
Students wishing to pursue the undergraduate degree offered through the Department must first gain admission to the University, must satisfy all Texas Success Initiative (TSI) responsibility requirements, and eradicate identified deficiencies.  Potential art majors meet with a department advisor and discuss the program.  In selecting the Art program students who are first-time degree seekers may select a minor program in another academic discipline.   Another choice is to declare a specialization area; all of these tracks consist of 21 credit hours.  Students petition the Department for admission as testing requirements are completed and must complete preliminary requirements established by the department for majors, which could include a portfolio review.  An exit examination is required of all graduating seniors.  Art majors are required to produce and present a one-person senior exhibition in consultation with the Art faculty.
Individuals interested in  seeking certification for teaching in the public or private schools of Texas in academic disciplines offered through the Department should contact the Director of Certification in the College of Education at Texas Southern University for application instructions.
The success of any art major is not solely dependent on the classroom experience. More hours than class meeting times are necessary to complete assignments and to truly develop one's ability. Art majors are expected to practice their skills, attend exhibitions and research art related topics outside of class. Every effort is made to allow full time art majors access to the John T. Biggers Art Center outside of posted class meetings, and to comply with Texas Southern University's policy of facility usage.
Art Degree Plan
Specific courses for the B.A. in Art , as well as the minor offered through this unit, are listed in the degree plan links below.