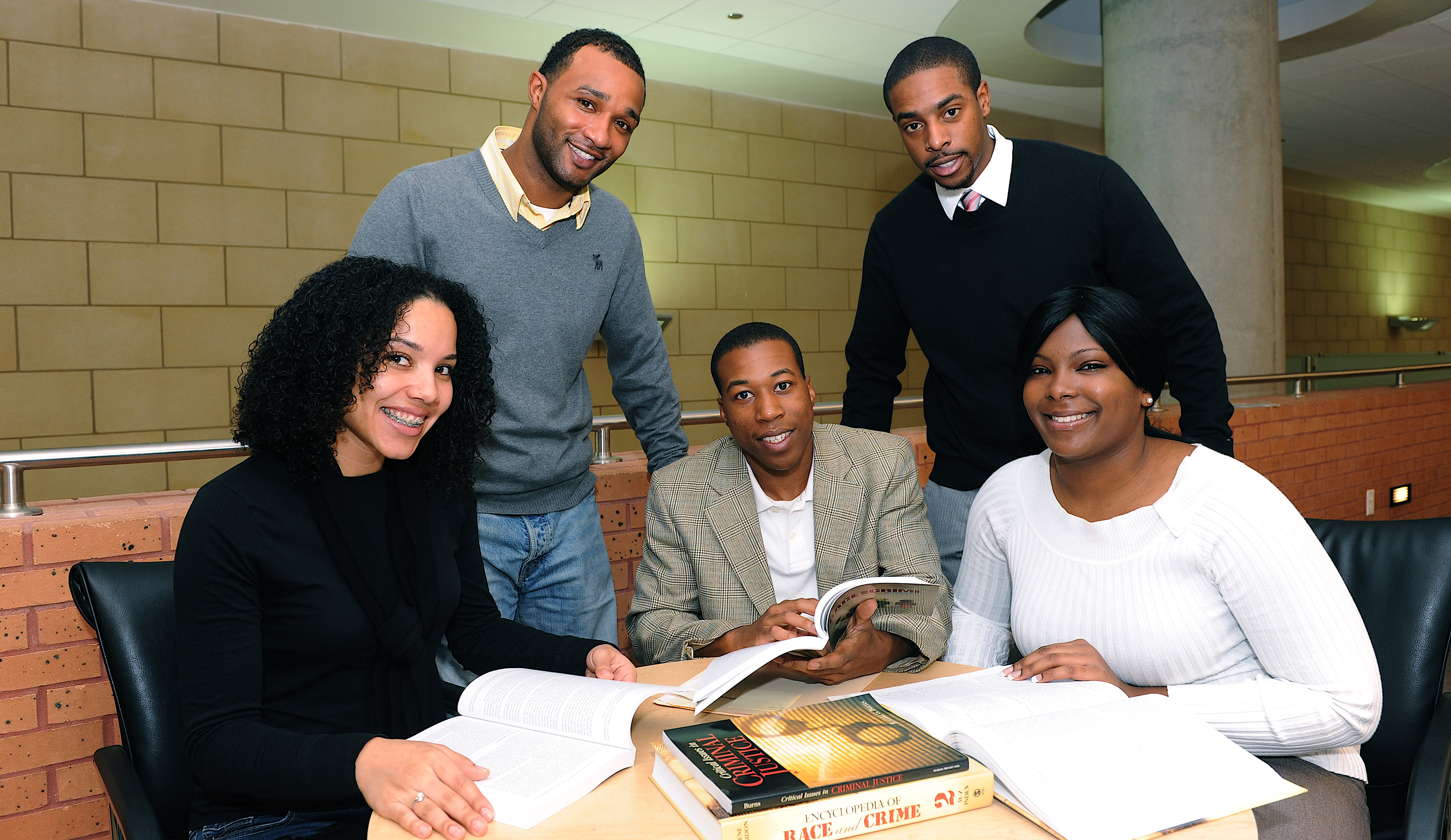 The Master of Education (M.Ed.) Degree is offered on Campus and Online in the following areas of specialization: (i) Clinical Mental Health Counseling, (ii)Rehabilitation Counseling, and (iii) School Counseling. All master level students must complete a 600 hour counseling internship in an appropriate clinical setting.
Admission Requirements
Applications for admission to all graduate degree programs of the University are processed through the Graduate School. Applicants must meet all of the following conditions:
Student must apply for admission to the master's program through the Graduate School by completing an application and submitting all required documents (including GRE scores).
Graduation with the bachelor's degree, or its equivalent, from an accredited college or university. An example of the "equivalent," as indicated above may be an international student who has graduated from a college or university that issues a diploma or certificate instead of a degree.
A grade point average in all undergraduate work of 2.50 (C+) or better or a grade point average of 3.0 on the last 60 semester hours of undergraduate course work.
An Analytical Writing score of 3.5 or above on the GRE exam to fulfill English proficiency requirements. The GRE score must not be more than five (5) years old. Students who meet the 2.50 admission GPA requirement but do not demonstrate acceptable proficiency in the GRE Analytical Writing exam, if admitted, must enroll in, and successfully complete English 501 in the first semester of admission.
A score of at least 500 (550) on the paper-based test, 173 (213) on the computer-based test, or 61 (79) on the internet-based test (iBT) on the Test of English as Foreign Language (TOEFL) if the applicant is a foreign student.
Completed applications are reviewed by the Department of Counseling Admissions Committee.
Applicants who meet the minimum admission requirements will be invited to an interview and the names of applicants recommended for admission are submitted to the Graduate School.
Upon approval, the Dean of the Graduate School will notify applicants of the Committee's decision.
**Applicants to the Online Master of Education (M.Ed.) Degree program are admitted in the fall only.
Transfer Admission
Transfer students must meet regular admission requirements.
Credit may be transferred only for advanced graduate courses completed with a grade of "B" or better.
No more than nine (9) semester hours of transfer credit may be applied to a master's degree.
Requirements for the Master of Education Degree
Before receiving the degree, each students must:
Be admitted unconditionally to the Master of Education degree program.
File a Degree Plan in the Graduate School.
Demonstrate proficiency in English – GRE Analytical Writing Score of 3.5 or above/English 501 course.
Take and pass the Department of Counseling Qualifying Examination (Taken by the end of 18 semester hours of enrollment in the Graduate School).
Secure departmental recommendation for candidacy status for the Master's Degree in Counseling.
Complete a 600 hour internship in an approved setting.
Take and pass the College of Education Comprehensive Examination for the master's degree.
Complete the required 60 semester credit hours with a 3.00 average.
Apply for graduation.
In addition, the Department of Counseling requires that the students working toward a degree in Counseling shall possess certain qualifications/aptitude which are considered necessary for school counselors and agency (non-school) counselors. The evaluation of the qualifications/aptitude will be based on observations of the student by members of the faculty, individual interviews, the results of various standardized tests, key assessments and the student's interest in the field.
Clinical Mental Health Counseling
Clinical Mental Health Counseling , sixty (60) semester credit hours This area of specialization prepares candidates to become Counselors in community agencies and other private sectors. In addition to completing core counseling courses, candidates are required to complete courses specific to clinical mental health counseling. This specialization meets the requirements for the Texas State Board of Examiners of Professional Counselors (LPC), and the National Board for Certified Counselors (NBCC).
Download - Clinical Mental Health Counseling Degree Plan
Rehabilitation Counseling
Rehabilitation Counseling, sixty (60) semester credit hours This area of specialization prepares candidates to become Rehabilitation Counselors in either the public state agency or to provide services in the private sector. Once candidates complete core counseling courses, each is required to complete the appropriate courses relevant to Rehabilitation Counseling. The Rehabilitation Counseling specialization will allow candidates to qualify to take the Certified Rehabilitation Counseling Examination (CRC).
Download - Rehabilitation Counseling Degree Plan
School Counseling
School Counseling, sixty (60) semester credit hours This area of specialization prepares candidates to become Pre K-12 School Counselors. Candidates become familiar with the design and implementation of comprehensive developmental guidance and counseling model. In addition to core counseling courses, candidates take courses specific to school counseling. School Counseling applicants must submit a service record for teaching. The School Counseling specialization meets requirements for the Texas School Counselor Certification.
Download - School Counseling Degree Plan