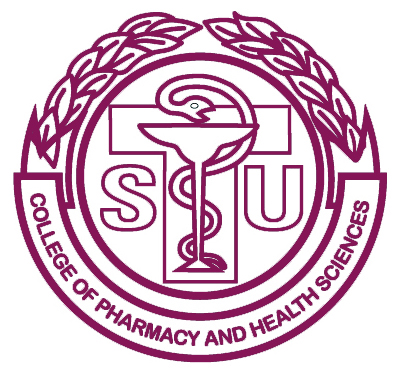 Administratively, the College is organized with a Dean, two Associate Dean for Academic Affairs; one for the PharmD Program and one for the Division of Health Sciences, an Associate Dean for Research, an Assistant Dean for Student Services, an Assistant Dean for Experiential Training, and three Faculty Chairs. The Associate Deans for Academic Affairs are responsible for all academic matters of the College and, in the absence of the Dean, are responsible for the operations of the College. The Assistant Dean for Student Services coordinates all student-related organizations and activities, including admissions, registration, counseling, and academic advising. The Assistant Dean for Experiential Training has oversight and management of all experiential rotations, preceptors, and practice sites. The faculty chairs are responsible for the administration of the didactic and experiential components of all programs.
Mission
The mission of the Texas Southern University College of Pharmacy and Health Sciences (COPHS) is to provide quality academic programming to produce an ethnically diverse population of health professionals, especially African Americans and underrepresented minorities, who are transformational leaders in the delivery of interdisciplinary health services while addressing critical and urban issues.
In fulfilling its purpose, the College is committed to six objectives:
Providing an innovative, productive and receptive learning environment for research and scholarly activities and services.
Infusing new technology into its infrastructure and academic programs
Preparing, nurturing and mentoring students to be leaders in their fields and good citizens who give back to their city, state, nation and global communities
Evaluating and assessing academic programs to ensure that the programs support the mission, vision and values of the university and the college
Supporting the advancement of graduate education and research
Developing cross disciplinary programs to reduce health disparities among minority and other disadvantaged population
Accreditation
Texas Southern University is fully accredited institution by the Southern Association of Colleges and Schools.  The College of Pharmacy and Health Sciences is a member of the American Association of Colleges of Pharmacy and the Association of Schools of Allied Health Professionals. The Doctor of Pharmacy program is accredited by the Accreditation Council for Pharmacy Education (ACPE). The Clinical Laboratory Science (Medical Technology) Program is accredited by the National Accrediting Agency for Clinical Laboratory Sciences (NAACLS). The Environmental Health program is accredited by National Environmental Health Science and Protection Accreditation Council (EHAC). The Health Information Management Program is accredited by the Commission on Accreditation for Health Informatics and Information Management Education (CAHIIM). The Respiratory Therapy Program is accredited by the Committee on Accreditation for Respiratory Care (CoARC).  The Health Administration program has full certified Undergraduate Membership Status in the Association of University Programs in Health Administration (AUPHA).