Past Events
Prostate Cancer Conference
Jan 2023 Health Education Seminar
Dec 2022 Health Education Seminar
Nov 2022 Health Education Seminar
Oct 2022 Health Education Seminar
Sep 2022 Health Education Seminar
Aug 2022 Health Education Seminar
June 2022 Health Education Seminar: 
May 2022 Health Education Seminar
March 2022 Health Education Seminar
To see the rest of our health education seminars, visit our
YouTube page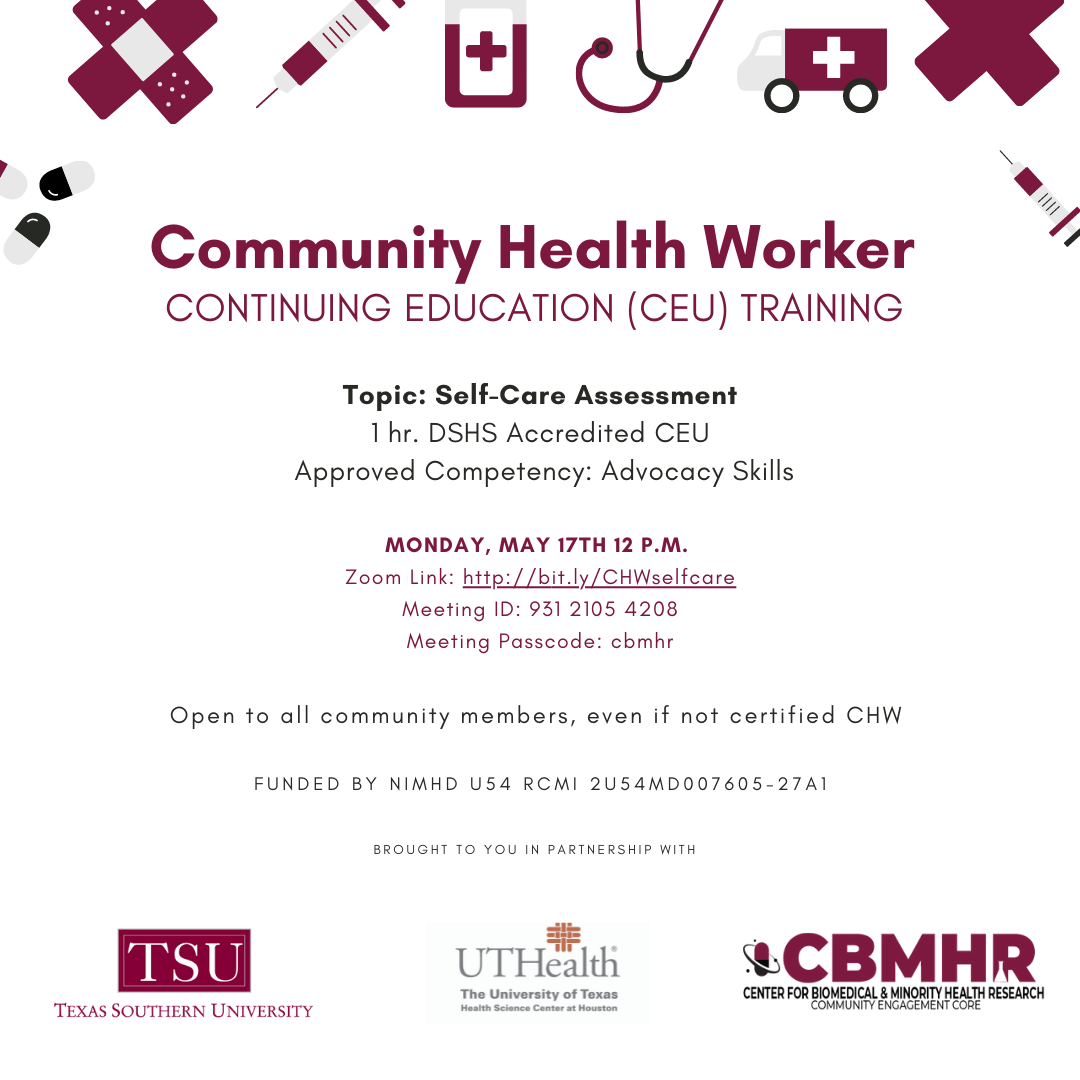 Clinical Research & Engagement Conference
In April 2021, the CEC hosted the first annual Clinical Research and Engagement Conference CREC. the conference featured speakers and panelist ho discussed ethical issues in clinical trials, participation in clinical trials, phases of clinical trials, and the importance of clinical trials. The CBMHR Community Engagement Core wants to thank the CREC speakers and presenters for their participation in a successful seminar. Click the links below to view the CREC presentations and panel discussion.
In April 2022, the CEC hosted the second annual Clinical Research and Engagement Conference CREC. the conference featured speakers and panelist who discussed ethical issues in clinical trials, disparities in Africa- American disparities, disparities in LGBTQ community and clinical trial panel from clinical trial experiences. The CBMHR Community Engagement Core wants to thank the CREC speakers and presenters for their participation in a successful sem
Center for Biomedical and Minority Health Research (CBMHR)
Community Engagement Core
3100 Cleburne Street
Houston, Texas 77004
713-313-1233 | cbmhrcommunity@tsu.edu