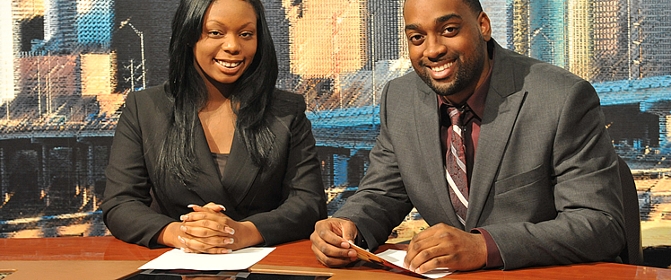 TSU journalists are prepared for the multi-media digital worlds of journalism, public relations and business.
Studying journalism at Texas Southern University is a hands-on task. Our students in print, broadcast and public relations learn by doing from a team of dedicated teachers who combine professional experience with academic rigor. As the digital revolution continues, students must learn how to write and edit, create websites, write headlines, shoot and edit video and manage social media campaigns. They must learn how to report and how to persuade and put it all together in an elegant package.
Our students have gone on to work at broadcast stations, newspapers, and corporations. Some of them run their own businesses, channeling the entrepreneurial spirit that is the heart of journalism.
Students pursuing a degree in Journalism may select from three specialties:
Print Journalism (minor required)
Advertising-Public relations (minor required)
Broadcast Journalism (no minor required)