Comm Week 2023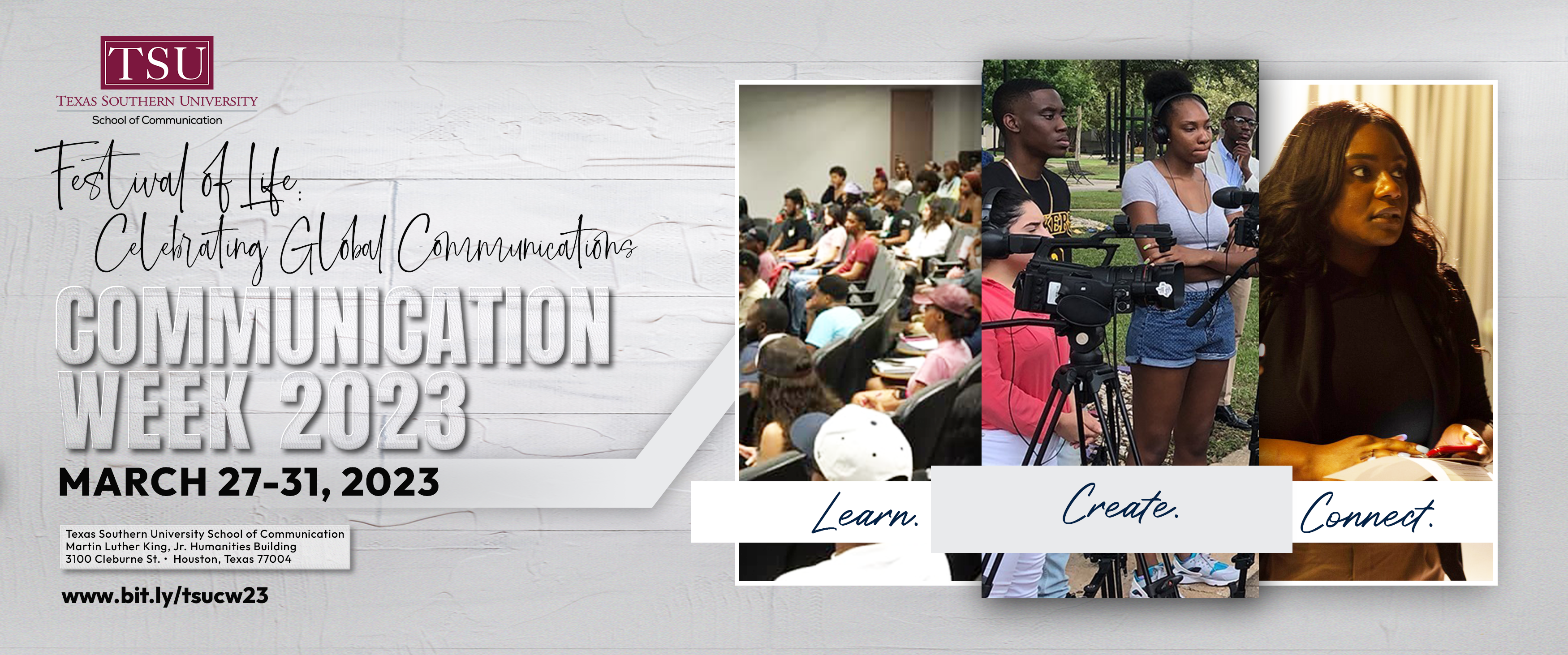 This year's Communication Week 2023 (Comm Week) is scheduled for March 27-31. Our theme is "Festival of Life: Celebrating Global Communications," and it is designed to complement, supplement, and showcase student learning modules in journalism, communication studies, radio/television/film, entertainment, and recording industry management careers. During Comm Week, innovative tactics, including current and future trends, are shared by scholars, entrepreneurs, and experts. 
"Communication Week is integral in integrating classroom theory with real-world practical experience. We provide our students with opportunities for networking to ensure their future success. We have prominent professionals confirmed to participate and share practical tips", said Dr. Chris Ulasi, interim dean for the School of Communication at Texas Southern University.
Purpose of Comm Week
To bring together students, scholars, researchers, government representatives, businesses, and communities to share their knowledge, expertise, and perspectives on selected themes with the university community and the larger public audience.
To promote understanding within the university and the global community worldwide.
To bring public awareness to the significance of the current media trends throughout the world.
To recognize the impact of media and the leading role it plays.