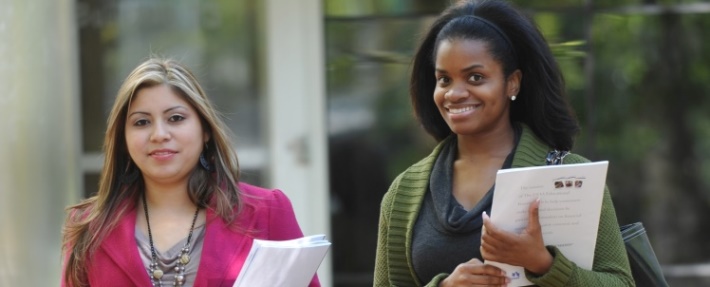 Financial Literacy
New TSU Tiger Families: Have you talked with your student about money lately? We understand you have a lot going on as you prepare to send your student off to college, but don't forget to talk about how to manage money. According to a 2013 study by Higher One found in Time magazine, 20% of incoming college freshmen buy things they can't afford, and 24% think their spending habits would "horrify" others.
A recent report from the Bill and Melinda Gates Foundation found that money management problems were the #1 reason for college dropout (learn more at: https://www.naspa.org/about/blog/money-smart-students-are-more-likely-to-graduate). Below are a few of the important topics related to managing the money you may want to discuss with your student:
STEP1: Talk about college expenses
While you may have already talked about this, it is important to review how much college is going to cost and clarify the portion you are committed to contributing annually. If your student is receiving financial aid, make sure they understand how the money should be used and who is responsible for paying off the loans once they graduate.
STEP2: Budgeting 101
Creating a budget and tracking expenses will help your student monitor their spending habits and make necessary adjustments. In addition, keeping a budget can help your student learn to be more financially independent, responsible and prevent spending on unnecessary purchases.
STEP3: Opening a bank account
If your student wants to open a checking account, look for a student-friendly account without a minimum balance requirement and additional fees. Show your student how to review their account electronically or balance their expenses. Teaching your student how to balance their account will help to avoid bounced checks and bank fees.
STEP4: Getting Credit
If your student will have access to a credit card, it might be helpful to set expectations for how the credit card should be used and who is responsible for the payment. While credit cards can be used in an emergency and can help build a good credit history, the temptation to use credit cards on wants vs. needs can be detrimental to their academic and financial success.
STEP5: Identity Theft
College students are most vulnerable to identity theft as they rarely engage in managing their credit. To minimize risk, talk with your student about ways to protect their personal information, such as avoid oversharing on social media, securing confidential documents, and creating secure passwords for online accounts.
Hopefully, you find that these topics will lead to great conversations with your student. While talking about money might cause some discomfort, it is a necessary conversation to help your student learn how to manage money and make good financial decisions. The less debt that your student accumulates while in college, the better off he or she will be in the future. 
Additional Resources