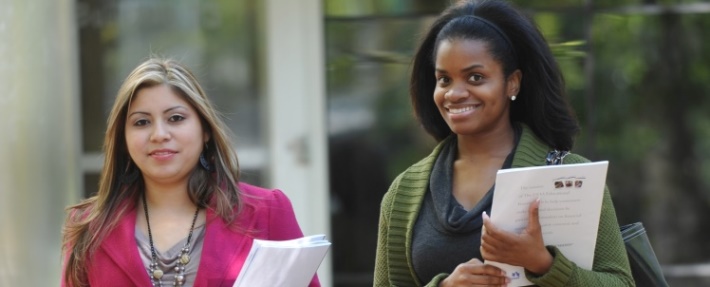 Withdrawal and Return of TITLE IV Aid
Unexpected events may cause students to withdraw prior to the end of the semester. Federal regulations require that a Return of Title IV Aid calculation be performed on any student receiving federal aid during the semester. Federal aid includes the Federal Pell Grant, Federal Supplemental Educational Opportunity Grant, Academic Competitiveness Grant, National SMART Grant, Federal Perkins Loan, Federal Stafford Loan, and Federal PLUS Loan.
How does this relate to my tuition refund?
The calculation of Title IV funds earned by the student has no relationship to the student's incurred institutional charges. The institutional refund policy is located in the university catalog and on the web www.em.tsu.edu under Refund Policy and Schedule. Federal Student aid may not cover all unpaid institutional charges due to the institution upon the student's withdrawal.

The Financial Services Office will perform a Return of Title IV funds for each student that withdraws for the semester and notify the student of any repayment of funds as a result of the calculation.<
How do I earn aid in the Return to Title IV Calculation?
According to federal guidelines, the student earns financial aid based on the length of time the student remains enrolled in the term.
If the student withdraws a Title IV refund calculation will be process based on the last day of attendance and all federal aid will be calculated according to the federal regulation. If the student withdraws from school prior to completing 60% of the term, he or she may be required to repay all or part of financial aid received for that term.
If the student initiates the withdrawal process after the completing over 60% of the enrollment term, he or she will have earned 100% of the federal financial aid for that term and no repayment is required.
If the student unofficially withdraws or does not earn a passing grade in any class, federal regulations require a Return of Title IV aid calculation is performed for the student. The calculation will be based on the 50% point in the semester unless the student can document an official last day of attendance. 
Repayment of Unearned Aid 
The portion of the term that the student does not attend represents the portion of aid that is determined to be unearned. Earned federal financial aid is prorated according to the percentage of the semester completed. The amount of the unearned federal aid is the total amount of federal aid less the portion of earned federal aid. Unearned federal aid, other than federal work study, must be returned to the federal government. The responsibility to repay unearned aid is shared by TSU and the student.

TSU's share is the lesser of the total amount of unearned aid or the institutional charges multiplied by the percentage of aid that was earned. The student's share is the difference between the total unearned amount and the institution's share. 

Earned financial aid is prorated according to the percentage of the semester completed. The return of funds is allocated among the Title IV programs, in an order specified by federal statute. TSU is required to return all unearned federal aid attributed to school charges. This means that a portion of your tuition and fees is no longer covered by financial aid and you are liable for paying the balance of your school charges. All unearned federal aid attributed to school charges is subject to immediate repayment by you unless you are eligible for a tuition and fee refund.<