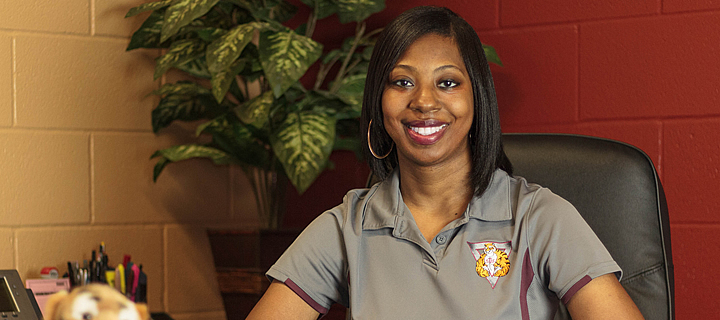 The TSU Recreation and Wellness Center was built and designed specifically for the TSU Students, Faculty, Staff, Alumni, and Community in 2002. To date, we provide services to approximately 5,000 students yearly. We are continuing to strive for excellence by offering the latest fitness equipment/amenities, an outstanding aquatics center, exercise studio, and various indoor court sports activities.
If you prefer drop in informal usage or a more structured competitive sports league atmosphere via our Rec. Sports department, you will not be disappointed. The gymnasium also houses an indoor running/jogging track for your pleasure. From scheduled Group Ex. classes to individual workouts with or without a Personal Trainer, our members can enjoy programs in a safe, secure setting designed to fit your fitness/lifestyle needs. Campus Recreation also provides job opportunities for our campus student body who collectively share the same passion of helping others live a more active and healthy life.
In addition to all that we provide to our amazing students we also have affordable membership rates for our Faculty/Staff, Alumni, and Community patrons. Once again, welcome to the Texas Southern Recreation and Wellness Center where our motto is – "Fitness is not just exercise, it's a lifestyle." Come Join Us!!
Sincerely,
Iisha Voltz