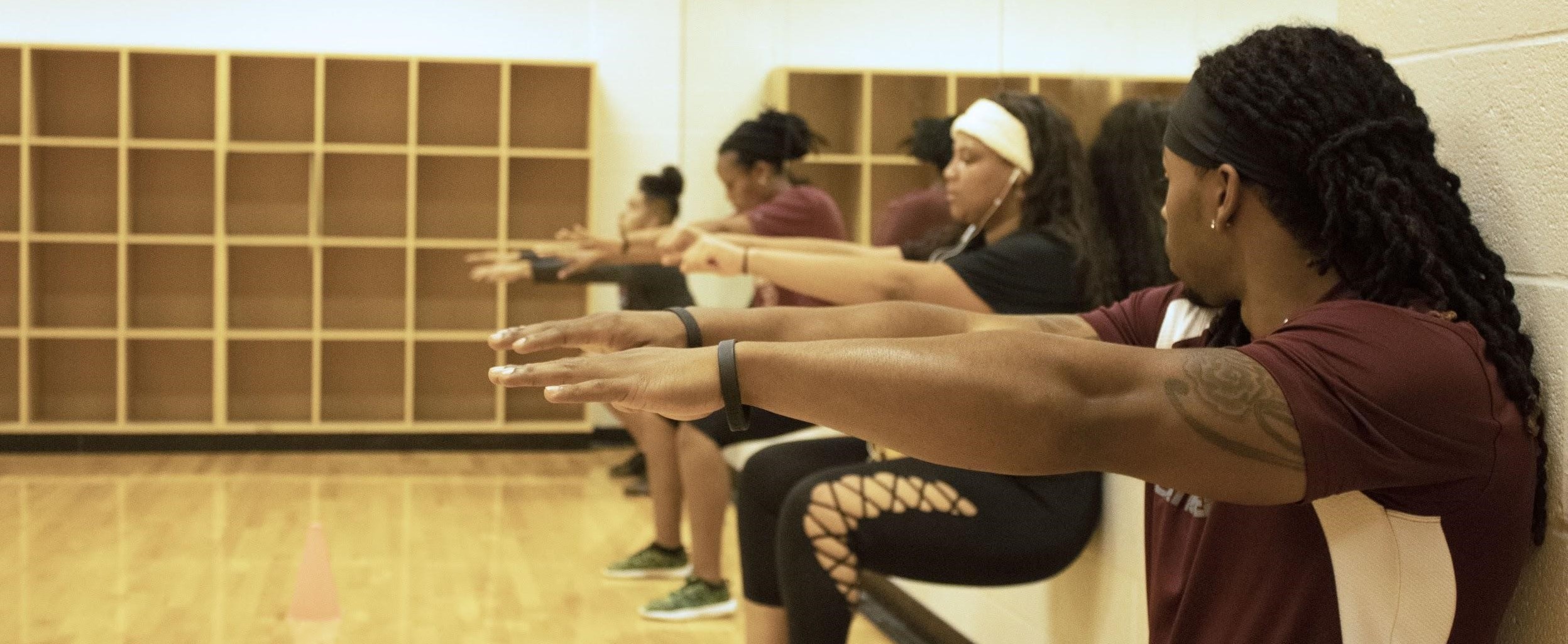 The Fitness and Wellness department provides fitness services, personal training, and consultation services to our students, faculty/staff, and community members. The fitness department provides all fitness programming in the Recreation Center including group fitness classes and various fitness services including fitness assessments, exercise prescriptions, weight training orientations, and healthy lifestyle counseling.
Group Fitness
All group exercise classes are free of charge to TSU students. Faculty/staff and community members with current memberships can attend the classes at no additional charge.  All participants must have an active recreation center application membership on file and check in at the access desk with a valid TSU Id/membership card each visit.
Personal Training
If you want to lose weight, get healthy and/or build muscle, hiring a personal trainer can be a step in the right direction. A good trainer can help you set up a program that meets your goals and teach you the best way to exercise.
Finding and choosing a trainer can be a little confusing and, for some, intimidating. It's not easy asking for help, but going in with more knowledge about how personal training works can make it a little easier.
If you are interested in purchasing personal training sessions, please click on the link below and complete the attached questionnaire. A representative from the Fitness and Wellness department will contact you within 1-2 business days.
Personal Training Interest Form
Personal Trainer Session Rates
Fitness & Wellness Staff Directory
Fitness & Wellness Staff Directory

| Name | Title | Phone Number | Email Address |
| --- | --- | --- | --- |
| Aaron Luke | Fitness Manager | (713) 313-6812 | Aaron.Luke@tsu.edu |