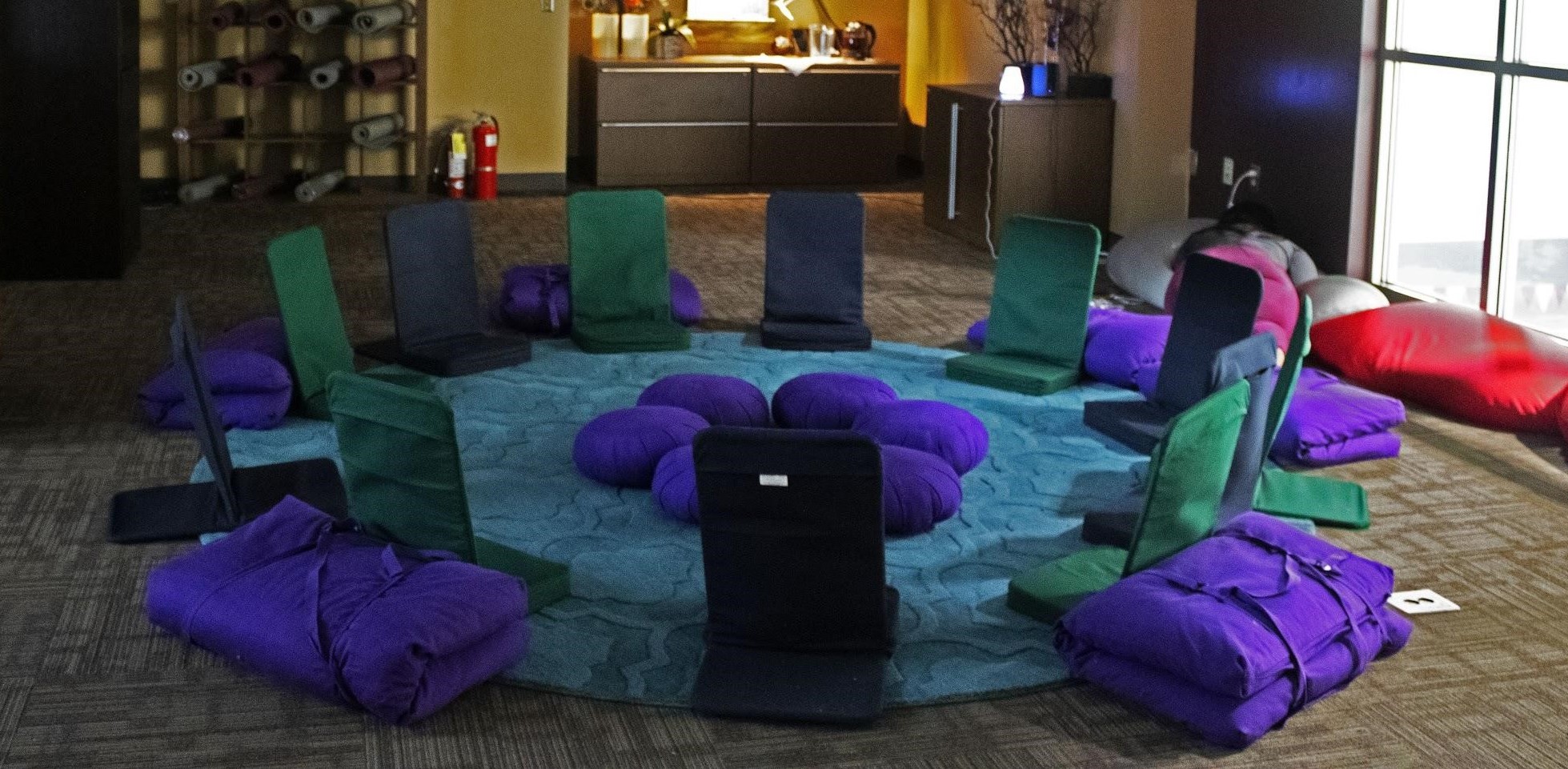 Tiger Serenity is the wellness component of the department of campus recreation that focuses on the mindfulness and well-being of an individual. Tiger Serenity consists of two service areas: The Relaxation Center and The Tiger Spa.
Staff Directory
Staff Directory

| Name | Title | Phone Number | Email Address |
| --- | --- | --- | --- |
| Adebamike Adekunle | Program Assessment Graduate Assistant | (713) 313-6751 | Adebamike.Adekunle@TSU.EDU |
Meditation
For more information on scheduling a group mediation please contact Adebamike.Adekunle@TSU.EDU.
Tiger Spa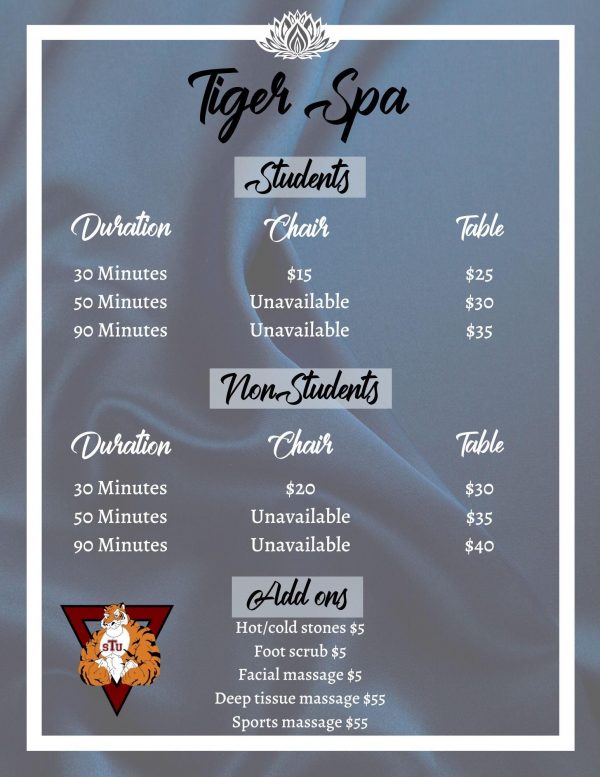 Campus Rec offers a great Massage Therapy program that will help you de-stress and relax.  Our registered Massage Therapists offer a variety of massage therapy services, such as therapeutic, relaxation, sports, and deep-tissue massages. Our Therapists are available Monday through Friday. Appointments must be scheduled 48 hours in advance.
For more information on scheduling a group mediation please contact   Adebamike.Adekunle@TSU.EDU
To book your massage today contact   txsucampusrec@tsu.edu  or call 713.313.1845.
Tiger Serenity Services and Relaxation
Relaxation Center: The relaxation center is a technology, noise, and study free space designed for patrons to come in to relax, unwind, and unplug with no distractions. This area offers both live and pre-recorded self-guided meditation sessions and scheduled yoga classes throughout the day. Patrons will also have an opportunity to engage in various mind-stimulating activities (reading, painting, adult coloring books etc…) during their visit. Some relaxation features of the room include calming decor, a soothing waterfall wall, yoga mats, meditation pillow, and comfy seating. We will also provide complimentary herbal teas on selected days for additional relaxation.