Campus Map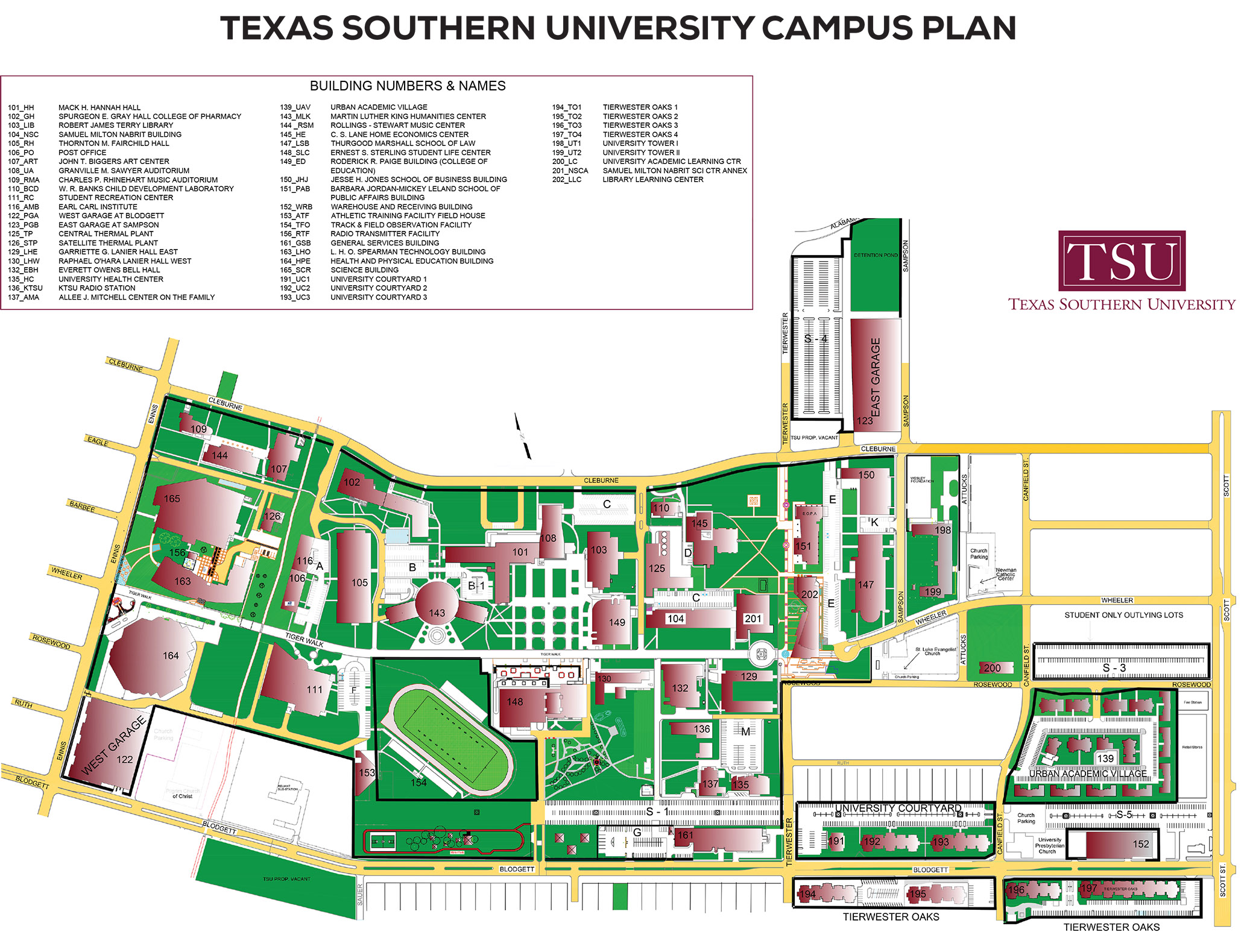 Venue Parking Information
Commencement Parking is free in designated areas. The university parking garages and various parking lots will be available on a first-come basis. Please review the information for parking.
All garages, gates and parking lots are open at 6:30 am
Shuttle service & Trams will be provided from all campus parking locations
Student Parking Lot S1 is located at 3347 Blodgett Street
S-1 overflow parking- University Courtyard Residential Life Parking Lot is 4079 Tierwester Street.
Elderly guests and guests with disabilities will have designated parking spots located in parking lot S-1.
---
Parking For Faculty & Staff:
Faculty and Staff members will need to display their parking decal and/or TSU ID for parking lots A/B located at 3221 Cleburne Drive.
Please pay attention to traffic alerts and parking lot availability, options, and closures.
Please Do Not Text and Drive.
Please Be Aware of Pedestrians.
Streets surrounding the University area have restricted parking regulations. The City of Houston enforces ticket and towing.

Please note: Traffic may become congested around the campus because of the two ceremonies, so please be patient. Expect minor delays and allow extra time for arrival and parking. We ask that you please obey directives from University Police Officers.
---
Directions to the Major Parking Lots:
West Garage
Lot S1
East Garage
---
Health & Physical Education (H&PE) Arena: