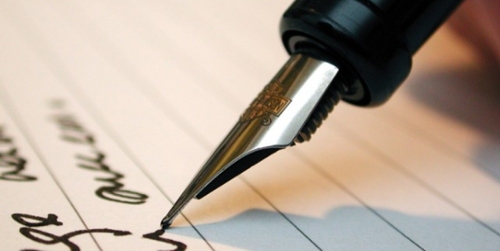 Submission Guidelines
The Mr. and Mrs. Clarence A. and Flora J. Ware, Jr. Memorial Award in Writing will award the best essay(s) written during the Fall 2022/ Spring 2023 semester. Therefore, the deadline for essay submission is by 5:00 p.m. on the dates below.
Fall Semester 2022: November 18, 2022
Spring Semester 2023: April 13, 2023
Part I and Part II of the submission process must be submitted for consideration by the deadline above.
The essay must have been written for one of the following TSU English courses: English 130, English 131, and English 132.
The essay must be in response to an assignment given by the instructor of the course in the Spring Semester of 2019. Please attach the essay prompt with the paper. Verification will be done.
Students may submit only one essay per course for consideration for the award.
The essay must be typed in MLA formatting guidelines (i.e. proper heading, one-inch margins, 12 font, times new roman, double-spaced).
Essays not meeting one or more of the submission guidelines or submitted past the appropriate deadline will not be considered for the award.
Essay must be original and will undergo a SafeAssignment and/or Turnitin.com check for authenticity of originality. Plagiarism is an automatic disqualification.
Award Information
Judges will evaluate all essays submitted and recognize the award winner in the Fall 2022 student submission during the Fall Writing Lab and Spring Writing Lab ceremonies. Winners will be notified through email and receive an invitation to the ceremony.
1 st

 

Place $75.00
2 nd

 

Place $50.00
3 rd

 

place $25.00
Disclaimer
Sponsor and its agents are not responsible for technical, hardware, or software malfunctions of any kind, lost or unavailable network connections, lost, late, incomplete, garbled or delayed electronic communications and/or Entries or parts thereof, whether caused by the sender or by any of the equipment or programming associated with or utilized in this Contest which may limit the ability to participate or by any human error which may occur in the processing of the submissions or votes in this Contest.
Sponsor reserves the right to cancel the Contest, in whole or part, if it (or the voting) becomes technically corrupted, or in the event of error, and it may in its sole discretion determine the winner.