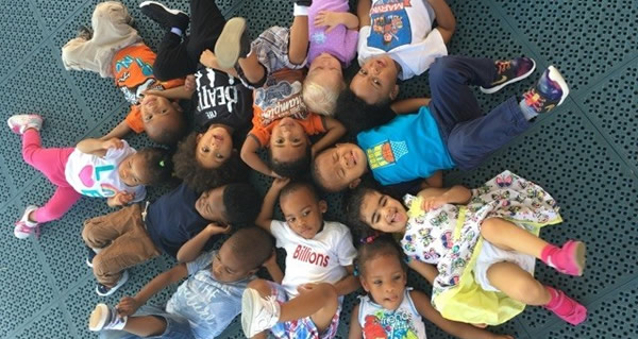 The Parent-Child Learning Laboratory (PCLL) is a four-star childcare facility that places emphasis on a stimulating and caring learning environment that is governed by the Texas Department of Family and Protective Services. The Laboratory accepts children 2weeks to 36 months old and helps to facilitate parents' and children's learning and growing together in an enriched setting.

Each child is introduced to an academic curriculum designed to build their cognitive skills and enhance their development. Special attention is always given to the individual circumstances, differences and needs of the children. Children are taught language arts, fine arts, math and science skills, health and safety, and environmental studies. Toddlers are given an additional benefit – their education is supplemented by an introduction to Spanish and other languages. The Laboratory strives to incorporate into the curriculum the celebration of diverse cultures, races, genders, and occupations.

Parents are responsible for providing a healthy breakfast, lunch and afternoon snack daily. A $35.00 application fee is due at the time of your child is accepted into the Laboratory. For more information about the Center and to obtain a Wait list Application form, please call 713-313-7870 or email Lavala.Norman@tsu.edu.
PCLL Child Care Rates
Weekly – $125.00 (FT) 
PCLL Reserves the right to change rates, with notice
Hours of Operation
7:30AM – 5:30PM (Fall & Spring)
7:30AM – 5:00PM (Summer Camp)
For More Information, Contact:
Wendy Cornelius, Director
713-313-7897
wendy.cornelius@tsu.edu 
LaVala Norman, Coordinator
713-313-7870
lavala.norman@tsu.edu