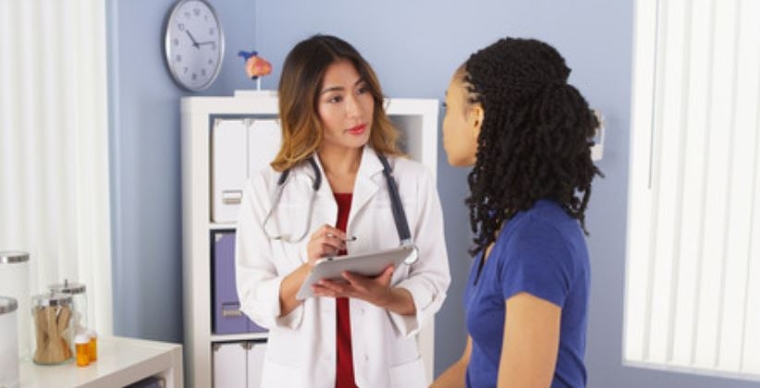 Educating & Promoting
Understanding that college life extends beyond the classroom, Health Services conducts seminars and peer lead outreach programs to encourage and promote healthy living. We offer information on disease prevention to minimize the spread of infection and to alleviate anxiety concerning communicable diseases, such as bacterial meningitis, HIV/STI's and influenza.
Each year Health Services plans health awareness events during the fall and spring semesters. One of our annual events is TSU's Health & Wellness Fair, which is a collaboration with TSU's Recreation and Wellness Center. The Health & Wellness Fair takes place every 3rd Wednesday in September. This is a great opportunity to network with the TSU community and offers free health services including HIV testing, blood pressure, dental and vision screenings, flu shots, healthy eating tips and more.
Free HIV testing is available in the Student Health Center for students, faculty, staff and the surrounding community every Wednesday, during the fall and spring semesters. We also host blood drives, bone marrow registration drives, and present health awareness campaigns, focusing on HIV/STI prevention, heart health, and other health-related topics to help you maintain optimum health.
As part of our outreach services, we partner with the College of Pharmacy student organization, the Student National Pharmaceutical Association (SNPhA), for an annual event, entitled "The Naked Truth", an open discussion about sexual health and healthy relationships.
Peer Advocates for Wellness:
We are always looking for dedicated student volunteers to join our peer health educator program, the Peer Advocates for Wellness (PAWS). Joining PAWS is a great way to showcase your leadership skills while promoting the health of the TSU community.
The Peer Advocates for Wellness are student volunteers who provide health promotions for the TSU community and address the health and well-being of the individual student. PAW's offers mentorship and support services to students experiencing a wide range of issues including physical health, mental health, sexual and emotional health issues. Interested students can begin the process of becoming a member of PAW's by completing the PAW's application on the TSU website at tsu.edu.
We are always excited to partner with students and student organizations. If you are looking to gain experience in health promotion, or earn community service hours for your organization, we invite you to join our PAWS team as we educate and inform the TSU community about tips for healthy living. Please contact us at (713) 313-7173 to discuss how you or your organization can partner with us.
Follow us on Instagram at TxSUPAWS.