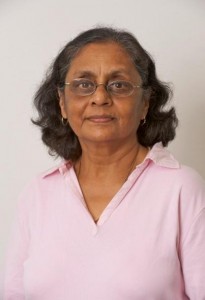 Lalita Sen received her PhD from Northwestern University and uses it to cultivate minds at Texas Southern University as a Professor in the Public Affairs Department in the Barbra Jordan- Mickey Leland School of Public Affairs.
She teaches both undergraduate and graduate courses ranging from Public Management Budget and Information Systems, Urban Planning and Fiscal Policy, Planning Theory and Practices and Regional Development. All of which include some of her professional interest. Dr. Sen is adamant about planning for marginalized groups such as seniors, the disabled and low income populations as well as the need assessment and evaluation of public transportation for those marginalized groups.
An avid researcher, she has used her research to compose such publications as "Road Design and Accessibility for Person with Disabilities in India: Challenges and Prospects" in the International Journal of Disability Studies; "What Next After the American with Disabilities Act? An Assessment of the Accessibility Needs of the Disabled to Live a Quality Independent Life in The Urban Environment" and "A proposed Central Regional Business District in India Using Universal Design Concepts, both listed in the Design for All Institute of India.
Among numerous publications, Dr. Sen was awarded the William G. Bell Award for outstanding contributions to the field of accessible transportation and mobility through practice, research and commitment to outreach and service, given by the Transportation Research Board, of the National Academy of Sciences in June 2010.
Areas of Specialization:
Accessibility, Accessible Tourism, Accessible Transportation and Mobility for Seniors Disabled, Application of GIS in Spatial Analysis and Community Development, Emergency Management of Vulnerable Population, Housing, International Policy on Accessible Transportation, Smart Growth and Health Service Planning, Universal Design.