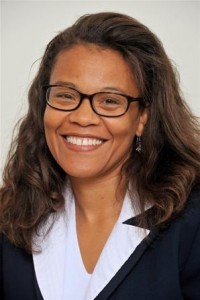 Dr. Smith accepted the charge of Interim Chair of the Department of Urban Planning and Environmental Policy during the Fall Semester of 2016. Prior to the appointment and since 2009, Dr. Sheri Smith has been an Associate Professor at Texas Southern University in the Public Affairs Department at the Barbra Jordan- Mickey Leland School of Public Affairs. Prior to, she was an Assistant Professor, and later an Associate Professor, in the Department of Landscape Architecture/Regional and City Planning at Kansas State University.
Currently, Dr. Smith lectures primarily encompass- Growth and Development of cities, Infrastructure Planning and Development Review, Community Development and Citizen Participation. Also, she is working on a research project entitled: Evaluation the Current Future Role of Cultural and Heritage Tourism in the Redevelopment of the cities' Urban Core. An ardent researcher, another project she has worked on consisted of being the Principal Investigator for Technical Assistance to Urban Core Communities, whereby she provided technical assistance to the Washington Wheatley and Wendell-Phillips neighborhoods in Kansas City, Missouri.
Alongside her researching, she has presented at several conferences: Identifying Vulnerable Populations while Meeting Public Transportation Needs at the Urban Affairs 41st Annual Meeting (2011); Cultural capital to cultural asset: pros and cons of making the transition at the Community Development Society/International Association of Community Development International Conference (2010).
Areas of Specialization:
N/A