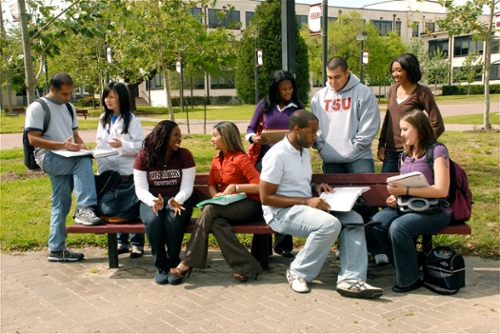 TSUwrites Tiger Writing and Reading Lab

TSUwrites Tiger Writing and Reading Lab provide face-to-face and online tutorial services in any phase and we offer a variety of online resources and information on writing basics across the curriculum. Our lab will offer suggestions for improving the content of the paper structure based on MLA or APA guidelines and rhetorical stylistic development based on the assignment. The Tiger Writing Lab is in MLK 252 on the 2nd Floor.
Schedule an Appointment
Tiger Writing Lab Guidelines
Upon entering the lab, sign in with name/TSU ID in TWL Kiosk in MLK 252.
Students must bring a copy of the assignment or essay prompt and a hard copy (typed) of the paper.
Drop-ins are welcomed as well as appointments to see a tutor. Sessions are 15-30-minute tutorial session(s) up to 3 times each week, but not more than once a day.
Printing is also available 10 copies per day.
Tutors will not correct or edit assignments, but they may give advice on content and form.
Tutors will not review mid-terms, essay exams, or final exam assignments.
Hours of Operation

Note: These helpful links have been consolidated to provide you with assistance in your writing. Credit for sources have been provided.