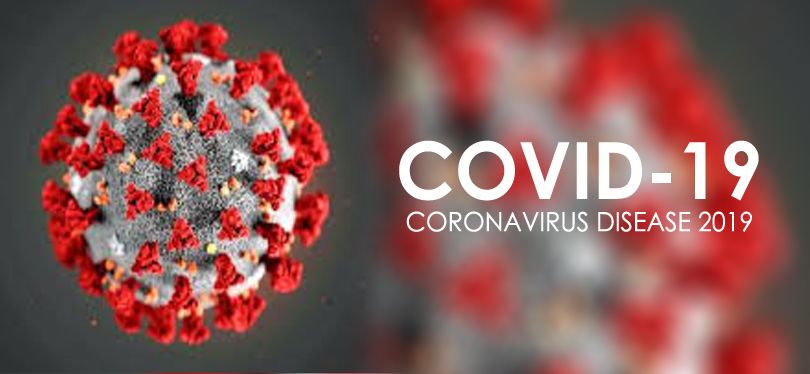 What is 2019 Novel Coronavirus (COVID-19)?
The virus has been named "SARS-CoV-2" and the disease it causes has been named coronavirus disease 2019 abbreviated "COVID-19". Coronavirus (COVID-19) is causing an outbreak of respiratory illness. It was first identified in December 2019 in the city of Wuhan, Hubei Province, China. Since then, the virus has been identified in other countries, including cases in the U.S.
According to the Centers for Disease Control and Prevention (CDC),   human coronaviruses  are common throughout the world and usually cause mild to moderate illness in people. This new virus is a public health concern because:
It is newly identified, so much is still unknown about it.
Two other human coronaviruses, MERS-CoV and SARS-CoV, have caused severe illness.
What to do if you get sick?
TSU has established a COVID-19 Hotline to gather the information that will be used to keep the TSU community healthy. If you have general questions about COVID-19, you can submit those questions to COVID-19@tsu.edu.
Faculty, staff, and students should report lab-confirmed positive COVID-19 cases, physician-diagnosed positive COVID-19 cases, and exposures to the self-reporting COVID-19 Hotline at (713) 313-5099.
Click here to access the CDC's website to check your symptoms and to get testing information:
https://www.cdc.gov/coronavirus/2019-ncov/index.html
What determines exposure to COVID-19?
Report exposure if you were within 6 feet for 15 minutes or longer of someone who has been diagnosed with active COVID-19 disease.
When calling the COVID-19 Hotline at (713) 313-5099 leave the following information:
Your Name and T-number
Your Name and T-number
Date you became ill
Date you tested positive (if this applies)
Date of exposure (if this applies)
Your last date on campus
Your Contact Number
Your current address
Faculty and staff are advised to consult their healthcare provider for their medical needs. General questions about COVID-19 can be submitted to COVID-19@tsu.edu.
Symptoms:
Symptoms  may be flu-like, ranging from mild to serious, and include:
Fever or chills
Cough
Shortness of breath of difficulty breathing
Muscle or body aches
Headache
New loss of taste or smell
Sore throat
Congestion or runny nose
Nausea or vomiting
diarrhea
Seek emergency attention immediately for:
Trouble breathing
Persistent pain or pressure in the chest
New confusion
Inability to wake or stay awake
Bluish lips or face
Person-to-person spread is occurring, although it's unclear exactly how it is transmitted and how easily the virus spreads between people.
Prevention:
There is no vaccine to prevent this virus, and the   CDC  advises that the best way to prevent infection is to avoid being exposed to this virus.
Here are everyday actions to help prevent the spread of respiratory viruses:
Here are everyday actions to help prevent the spread of respiratory viruses:
Wash your hands often with soap and water for at least 20 seconds. If soap and water are not available, use an alcohol-based hand sanitizer containing at least 60% alcohol.
Avoid touching your eyes, nose, and mouth.
Avoid close contact with people who are sick.
Stay home when you are sick with a respiratory illness until you are free of fever for 24 hours (without the use of fever-reducing medication).
Cover your cough or sneeze with a tissue, then throw the tissue in the trash.
Clean and disinfect frequently touched, hard surfaces and objects, including but not limited to, doorknobs, telephones, and computer keyboards.
What is the campus health service doing about Coronavirus (COVID-19)?
TSU Health Services is continuously monitoring the local and national news and following the guidelines put in place by the Center for Disease Prevention (CDC), and the American College Health Association (ACHA). We will continue to update the campus with new information as it is received. For more information visit the CDC or the ACHA websites at cdc.gov or ACHA.org.